Learn how SITA is supporting Geneva Airport in offering a faster, smoother, secure, and more seamless passenger experience thanks to cutting edge self-service technology, in turn helping maximize commercial revenue and prepare for future travel demands.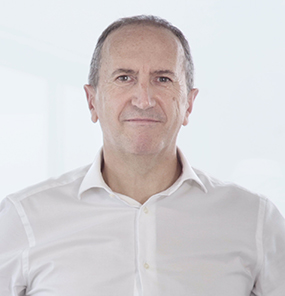 The investment in our terminal infrastructure is as much about the requirements for a new automated and more digitalized passenger journey today as it is about preparing the foundation for our future needs. We have a strong partner in SITA to support us on this journey
Massimo Gentile, CTO of Geneva Airport
The Airport
Geneva Airport (GVA) is Switzerland's second busiest airport and is vital in serving the international community based in the city, home to the United Nations and other international organizations. The airport is also a key gateway for the region's thriving winter skiing season, with hundreds of ski resorts only a few hours' drive away. In 2019, before the impact of COVID-19 on traveler volumes, the airport managed more than 17 million passengers. The airport aims to provide its passengers and employees with connected, efficient, sustainable infrastructure and services.
The Challenge
With large volumes of passengers flowing through GVA every day, a pressing challenge for the airport was to offer a faster, smoother, secure, and more seamless passenger experience while preparing the airport for future travel demands.
Crucially, the airport was looking to focus on three key areas: improving the efficiency of passenger processing, operational efficiencies, and increasing commercial revenues.
During peak periods and the busy winter skiing season, waiting at check-in or security for thorough checks to be carried out by agents can be frustrating for passengers. For seasoned skiers traveling through Geneva Airport, check-in can involve additional time spent in queues for agent assistance because ski equipment falls outside standard baggage dimensions, and there are often specific airline requirements to meet.
The airport also faces a unique space constraint with little possibility of expanding its current airport footprint, hemmed in by the city on all sides.
To accommodate these demands and challenges, the airport sought to implement a user-friendly, secure, and automated solution to cut passenger waiting times and enhance their experience across critical airport touchpoints, offering greater flexibility for those increasingly seeking digital travel solutions.
At the same time, the airport's behind-the-scenes operation must be fully synchronized to support the passenger-facing technology in the terminal. The airport identified improving operational efficiencies such as smarter resource management and greater coordination with partners as a key improvement area.
Finally, seeking to maximize commercial revenue, GVA considered that improved passenger processing would reduce congestion and increase travelers' dwell time airside, enabling greater opportunities for revenue spend on concessions.
The airport recognized technology as a key investment strategy for improving operational efficiencies and the passenger experience. They turned to SITA for a flexible, pragmatic, and scalable solution to meet their needs today and support their future ambitions.
Product Overview
SITA Smart Path Kiosks
Modular design: Thanks to its modular design, the TS6 enables you to switch out and change individual components during installation or years later
Advanced branding: Swappable side panels on the TS6 allow you to quickly personalize your kiosk
Sustainable design: longer lasting materials and design, will extend the life of the kiosk
Easier to use: The TS6 showcases advanced technology for those looking to interact with the latest innovations (such as our biometrics platform), but with an easily approachable aesthetic for the less tech-savvy
Faster to install: Adding Wi-Fi to our products makes it easier to pre-install them while you can re-use the bolts and cabling of older kiosks
Simpler to support: In developing the TS6, we paid great attention to the design 'under the hood', making it easier to access
The Solution
SITA's digital passenger processing technology will allow Geneva Airport and its airline partners to offer passengers self-service touchpoints at every step of their airport journey – check-in, bag drop, security, and boarding.
Self-bag drop stations and pre-security e-gates are already in place today at the airport for Lufthansa Group airlines. Passengers flying long-haul can now use SITA Smart Path boarding gates for automated boarding pass checks, where they simply scan their mobile boarding pass to board the aircraft, which is more secure and accurate than traditional manual checks.
Next summer, more self-bag drop stations and SITA's Smart Path TS6 kiosks will be available, including payment functionality for additional services. Skiers will soon be able to quickly check their own ski equipment and pay for excess baggage or ski allowances using contactless payment methods during the self-bag drop process.
The TS6 kiosks are also biometrically enabled, allowing the airport to introduce this functionality in the future. Once activated, passengers can effortlessly complete various steps of the journey, such as check-in and bag drop, through a simple face scan at each touchpoint. The kiosk's modular design also enables the airport to switch out and change individual components during installation or years later, all without compromising the outstanding look and feel of the product.
Adding to these cutting-edge passenger processing systems, SITA will provide the technology for GVA's Airport Operations System (AOS) designed to streamline the passenger experience further, increase operational efficiency, and modernize the airport's operations management.
Incorporating airport operations management, intelligent resource allocation, and real-time information sharing with staff and the public, Geneva Airport's new AOS will offer all stakeholders a unified view of the airport environment. The airport, airlines, and ground handling teams will be empowered to better plan and make timely decisions to ensure the behind-the-scenes operation is fully synchronized with the improved passenger journey in the terminal. The new AOS supports the airport's ambition to align passenger, baggage, and aircraft operations efficiencies."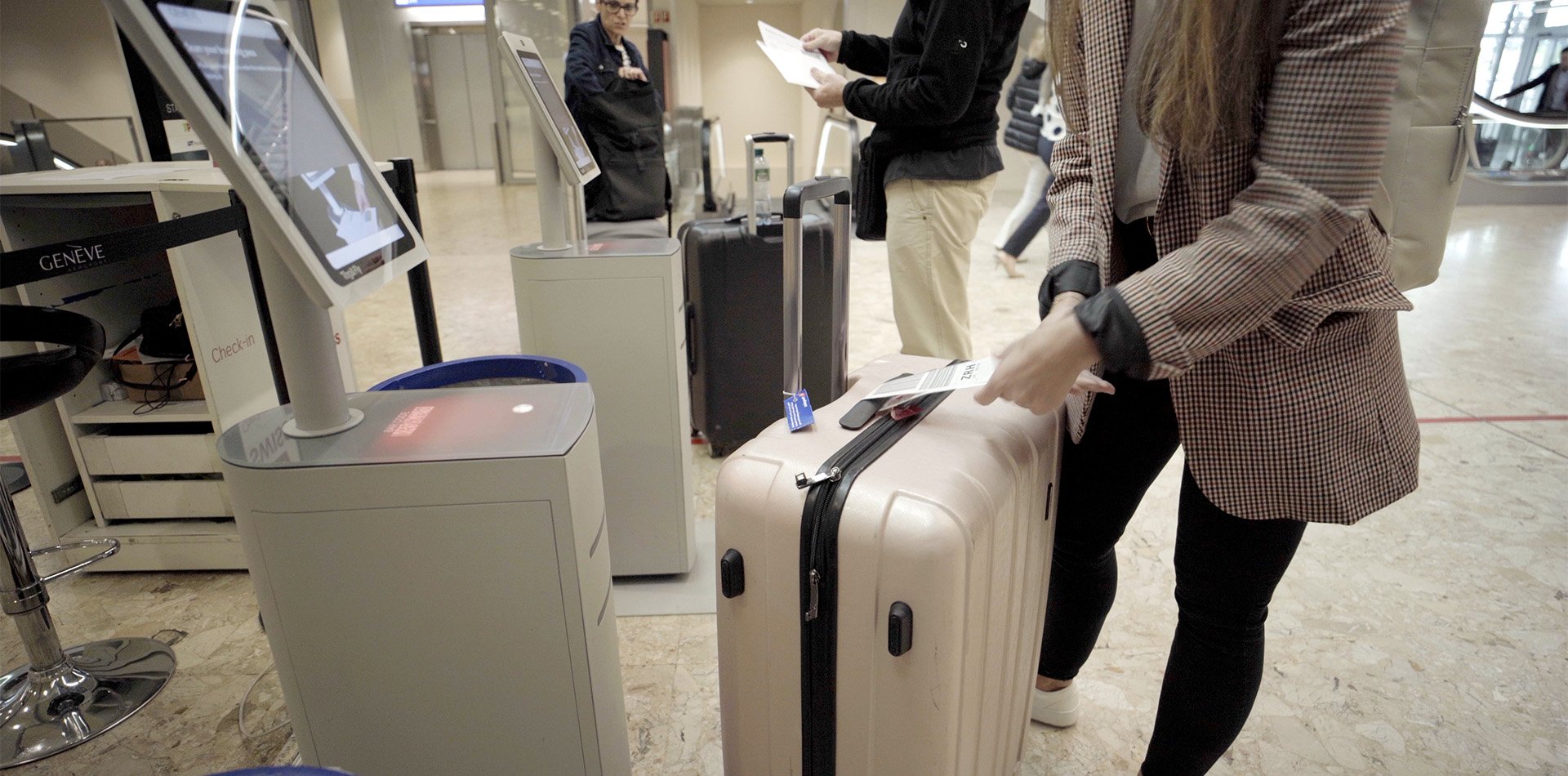 The Benefits and Results
SITA's passenger processing has enabled Geneva Airport to deliver a more efficient passenger experience today and will help the airport shift to a more end-to-end self-service approach with the ability to integrate biometrics and mobile passenger services in the future.
The new solutions have allowed the airport to process more passengers within the same infrastructure without degrading the passenger experience. For example, the airport expects up to 33% of Lufthansa Group passengers to use the self-service bag drop kiosks, freeing up traditional check-in desks for other passengers needing a more personal service.
The e-gates have also helped drive a steady flow of passengers through security, easing a potential bottleneck for the airport.
All this has helped the airport speed the flow of passengers through check-in and security, giving them more time to spend on concessions and services available before boarding.