The 2022 Passenger IT Insights report examines the intersection of technology and the passenger experience as the air transport industry recovers from the pandemic. The accelerated digitalization of air travel is in full focus as passengers look to technology to support convenient and seamless journeys.
Download the report for more on:
The evolution of passenger technology adoption, including mobile and touchless, since before the pandemic.
How technology adoption relates to passengers' levels of positive emotions throughout the journey.
How much passengers expect to travel moving forward from the pandemic—and what potential barriers to air travel they anticipate.
The sustainability initiatives and information most important to passengers when flying.
This 15th edition of the SITA Passenger IT Insights is based on a survey conducted in Q1 2022 of respondents from 27 countries across the Americas, Asia, Europe, Middle East, and Africa. Collectively, the respondents represent over 85% of global passenger traffic.
Archive
The research identifies key passenger concerns and technology trends that will also impact the airline industry recovery period.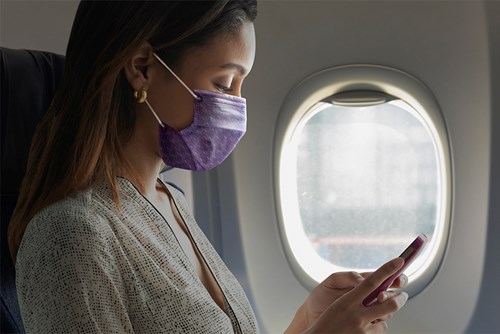 Explores how technology is contributing to a smoother passenger experience at every step of the journey