As international travel resumes and continues to increase, US airports may soon be considering the adoption of an international outbound biometric boarding solution to support US Customs and Border Protection (CBP) in fulfilling its congressional mandate for biometric passenger confirmation on exit.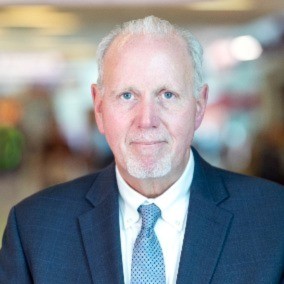 The CBP mandate for US biometric exit isn't a problem; it's an opportunity
Keith Brune, Chief Operating Officer
The Airport
Philadelphia International Airport (PHL) serves one of the US's biggest metropolitan areas, serving more than 25 million passengers in 2022. PHL is one of the largest economic engines in the region, generating $16.8 billion for the economy and accounting for 106,000 full-time jobs annually.
It is also home to 27 airlines, including all major domestic carriers.
International travelers are also an essential part of the mix, serving more than 120 destinations globally.
The Challenge
Most US airports were built more than 40 years ago, well before security-based screening was considered. As a result, US airports do not tend to have an exit immigration process as in many other countries and now must be built into the passenger process. Philadelphia International Airport was considering the adoption of an international outbound biometric boarding solution to support US Customs and Border Protection (CBP) in fulfilling its congressional mandate for biometric passenger confirmation on exit.
For PHL, this mandate was more of an opportunity than a challenge.
"We quickly realized that if we did not provide technology, then the CBP would be assigning staff to do so. Collaborating with the CBP and discussing this project over the last few years, we felt the best solution was to use the latest biometric technology to automate the process and free up staff resources for other areas. We also discussed this with our airlines here in Philadelphia, and they agreed it was the best approach to help meet the mandate and improve the passenger experience," says Brune.
"We knew that biometrics offered an efficient solution for US Exit. We began researching providers and looking for companies who could help guide us through the process and offer an integrated and collaborative approach from design to implementation and ongoing support."
Mehta highlights that biometric technology is not just one piece of equipment but a consolidated integration of existing systems to ensure that everything works seamlessly. "We needed to understand better how the technology and network connect to get the right information, how data is protected, and examine the security implications. These are the types of questions we wanted to explore."
The Solution
PHL is installing facial biometric technology at 25 boarding gates in terminals A-East and A-West, with 10 gates already in place.
Using SITA's Smart Path solution powered by the NEC I: Delight digital identity management platform, passengers in A-East and A-West step up to a camera at the boarding gate to verify their identity and board in a matter of seconds. This is all done without presenting a passport or boarding pass. The system captures the passenger's picture as they enter the biometric touchpoint and then sends the image to CBP for matching against existing images held within the CBP's database. Once verified, passengers can board their aircraft.
SITA and NEC were selected after a lengthy trial period. Mehta says: "Testing was crucial for us as we wanted to evaluate how passengers would react in the different scenarios. We wanted to see what type of challenges passengers may face.
"For example, one of the airlines we have typically has many passengers in wheelchairs, so understanding how the systems cope with things like distance from the cameras and varying light environments was essential. The CBP also had its set of standards, and we wanted to ensure that each vendor in our prototyping models could meet those requirements."
SITA and NEC's Smart Path biometrics deployment overcame these hurdles in testing, and PHL was impressed by the fluidity of the integration. SITA and NEC had the experience and the ability to integrate into the common-use systems we already operate at the airport which helped streamline the implementation.
"We'll continue to test and refine, but everything is going very well with the first 10 deployments we've done," says Mehta.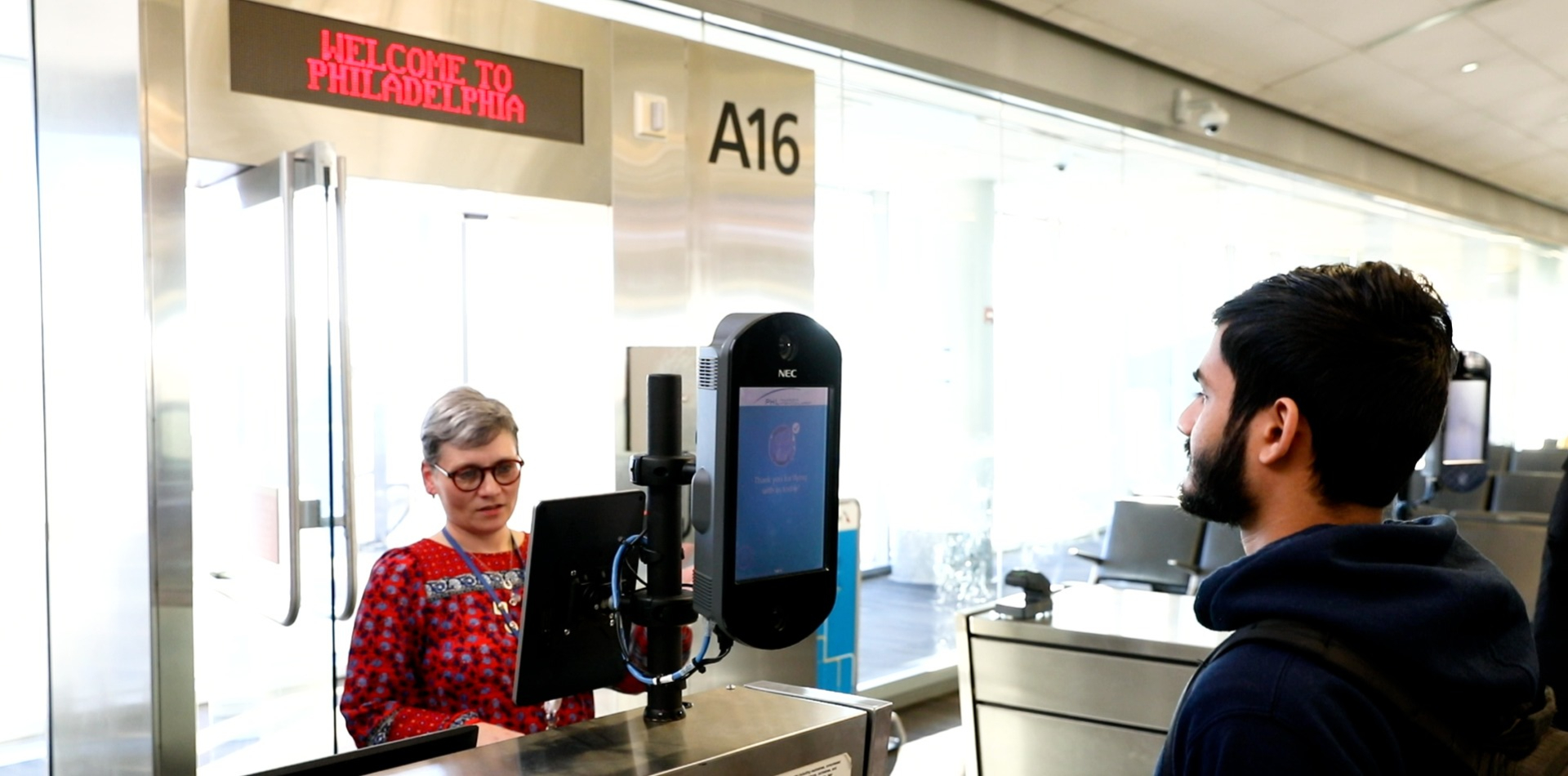 The Benefits and Next Steps
To date, PHL has had a very high number of passengers using the biometric solution. "Passengers see real value in the solution," says Brune.
"SITA is our partner for our common-use systems and ensuring that end-to-end systems are integrated and optimized with the airlines' internal systems is the focus for the year. Easing the passenger journey and ensuring a smooth flow through the airport are key."
While the airport has no immediate plans to implement biometrics beyond the US Exit, it sees long-term benefits. "This is not a decision we would take on our own. To evolve our use of biometrics throughout the airport, collaboration is key and ensuring all stakeholders share a common goal to improve passenger satisfaction and make it as seamless as possible for them," says Brune.
"In coordination with the TSA, we're now discussing how a complete biometric walkthrough from curb to gate would work, including baggage, check-in, and through security, which is exciting. We see a lot of other potential opportunities for biometrics."
Brune says domestic flights could also benefit from the same efficiency gains enabled by SITA Smart Path, making those journeys more streamlined. "People are more accustomed to biometrics today than even a few years ago, with the proliferation of biometrics on smartphones for day-to-day use, and they see the benefits of speed and simplicity."
| | |
| --- | --- |
| | SITA is your trusted partner to meet the CBP mandate for US biometric exit. Explore how SITA's Smart Path solution can help meets today's requirement and establish a platform for your future biometric processing needs. Click and discover more at US Exit ➡ |