US airports are under mounting pressure to adopt a US biometric exit solution to aid US Customs & Border Protection (CBP) in achieving its objective of screening 97% of exiting passengers at all commercial airports within the next few years.
More specifically, the CBP has been mandated to capture international passengers' biometric identities at the point of departure and marry that up with the same data points acquired when those passengers arrived in the US. Most US airports were built more than 40 years ago, well before security-based screening was considered. As a result, US airports do not tend to have an exit immigration process as in many other countries.
In the past, trials of US Exit solutions would have required CBP officers to be stationed at boarding gates, manually managing the process, causing bottlenecks and leading to potential flight delays and other adverse operational impacts.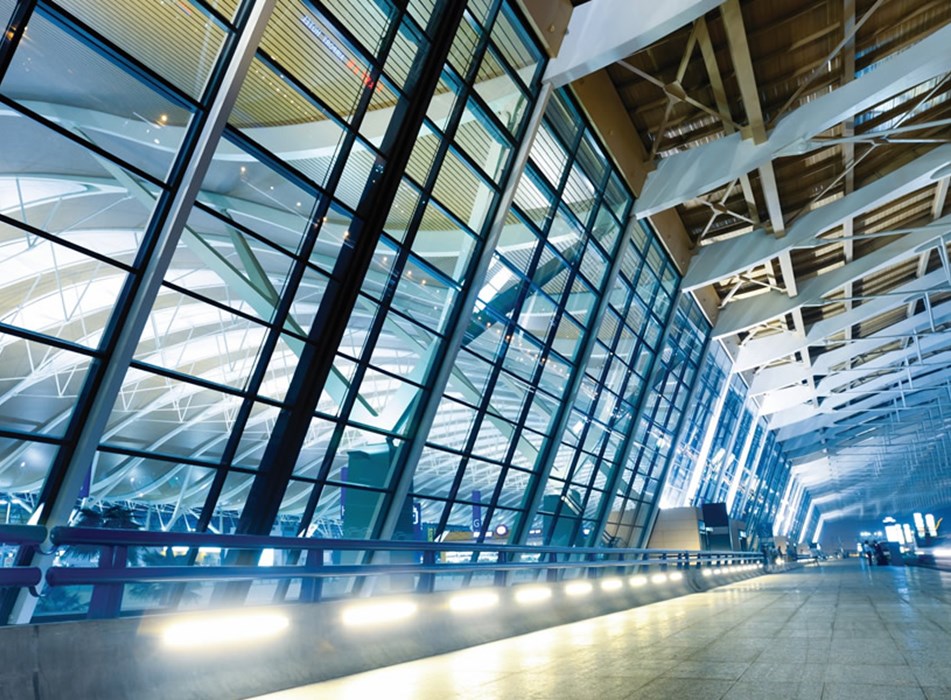 This is where SITA can help.
Using the SITA Smart Path biometric solution, the facial biometrics of international visitors can be captured as they pass through the departure gate. "Face pods" deploying high-resolution camera technology take the passenger's picture and relay it to the CBP for near-instant matching and verification.
SITA has also worked with the International Air Transport Association and most airline departure control systems to define and implement standards enabling airlines to offer a "tokenless" one-step biometric process for international flights using CBP's Traveler Verification Service.
Better security and a better passenger experience
There are several reasons why SITA can help you meet the US Exit requirements - from a proven solution tailored for the US market, to a partner that is already in your airport today.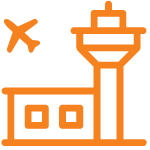 1 The requirements of US Exit are not new to us
The success of the CBP's Traveler Verification Service (TVS) has changed the game. In 2017, SITA, JetBlue, and CBP worked together to create the world's first solution to integrate the TVS with airline boarding processes and to deliver a new secure, paperless, and deviceless self-boarding process. In 2018, SITA won the respected Aviation Technology Achievement at Air Transport World's 2018 Annual Airline Industry Achievement Awards in recognition of this great innovation and use of technology, which has now become the de facto standard for the industry.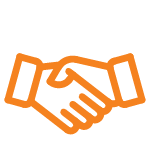 2 You are in safe hands
SITA Smart Path is a comprehensive whole-journey identity management solution where your face is your boarding pass.
It is underpinned by SITA's partnership with NEC to incorporate their world-leading identity management platform, I:Delight, into Smart Path. This brings US airports a platform that supports current US Exit requirements and will scale to support future strategies for biometric passenger processing. It also facilitates low-touch, passenger self-services across the full airport journey. Smart Path enables the passenger's face to be the only verification they need at steps such as paperless check-in, bag drop, the security checkpoint and lounge access, thereby positioning airports to offer a frictionless passenger experience to US domestic travelers.
SITA and NEC together have 195 years of experience in this field. SITA's team is made up of industry experts who come from airlines, airports, ground-handlers, and governments. Their expertise and partnership approach helps to guide and manage the integration of hardware, servers and airline onboarding systems and processes. Furthermore, with the solution under one Smart Path umbrella, airport customers do not have to manage multiple vendors.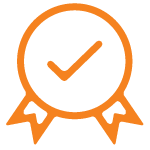 3 We have tangible deployment success
In the US alone, SITA will soon support more than 1,000 Smart Path airport touchpoints, providing biometric-enabled passenger processing for global airlines and their passengers. Smart Path has already gone live at major airports, including Boston and Orlando, with Miami International introducing biometric boarding at over 130 gates during 2023.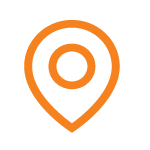 4 We are where you need us
SITA is currently operating in 310 airports across the US we have the expertise and staff on the ground to ensure a smooth delivery. A trusted workforce ready to implement will cut costs and speed up the implementation process.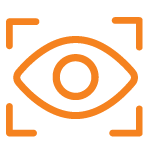 5 We offer the world's best performance biometric matching service (as ratified by NIST)
The reliability and accuracy of facial-recognition technology have dramatically improved in recent years, and SITA's partner, NEC, is consistently among the world's top performers according to NIST rankings (National Institute of Standards and Technology). NEC is also the underpinning technology CBP uses for its TVS, so, regardless of the airport's chosen camera-system vendor, every solution relies on NEC's matching algorithms. However, experience shows that not all camera systems are equal. SITA Smart Path consistently achieves the highest match rates in the industry compared to other US biometric exit solutions, with a 99.5% match rate.
The results – Miami
Since 2019, passengers departing from Miami International Airport to Munich on Lufthansa flights have been able to board with the quick click of a camera instead of a boarding pass and passport, thanks to the airport's launch of SITA's biometric exit technology.
Through a partnership between SITA, MIA, Lufthansa and US Customs and Border Protection (CBP) a simple photograph taken at Lufthansa's boarding gate is used to confirm passengers' identities and their authorization to travel. The facial recognition verification process takes less than two seconds with a 99-percent matching rate. The launch of biometric exit at Miami International follows the airport's February 2018 opening of America's first all-biometric entry facility at Concourse E, which screens all international arrivals via facial recognition. The introduction of biometrics has decreased processing times by as much as 80 percent. More recently, Miami International Airport has chosen SITA to implement biometric boarding at over 130 gates by 2023.
Biometric boarding landing soon at Miami International Airport
A smarter path to the future of travel
Investing in a SITA US Exit solution will help you prepare for a wider biometric solution.
Through their partnership SITA and NEC will further unlock the potential of seamless next-generation passenger processing solutions, making mobile-enabled and touchless airport processes a reality. This will allow passengers to use their digital identity on their mobile phone whenever they travel at each step in the journey. Passengers will use their biometric identity to check-in, drop their bag, as well as pass through security, immigration and boarding by simply scanning their face at each step. Key touchpoints automatically recognize you as a passenger, making steps such as bag drop and boarding effortless.
Connect with SITA