Digital identity onboarding with biometrics and passport capture with
SITA Mobile Travel Authorization (MTA)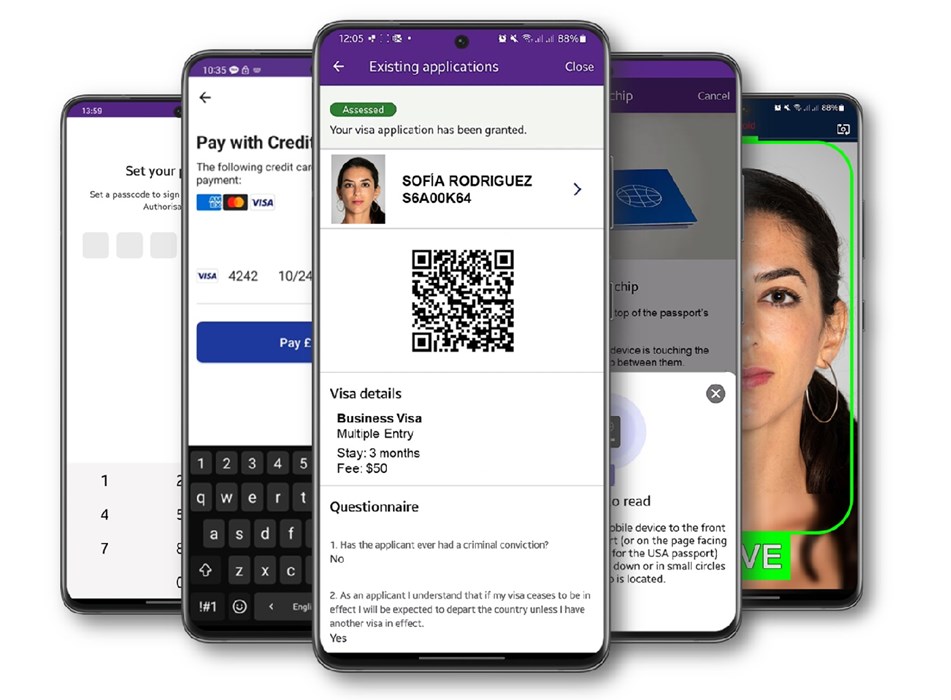 SITA provides a configurable end-to-end solution that is ready-to-use for digital travel authorization use cases.
• Secure account
• Biometric enrolment
• Passport scans
• Eligibility wizards
• Questionnaire
• File management
• Secure payment
• Data encryption
• Notifications
• Status updates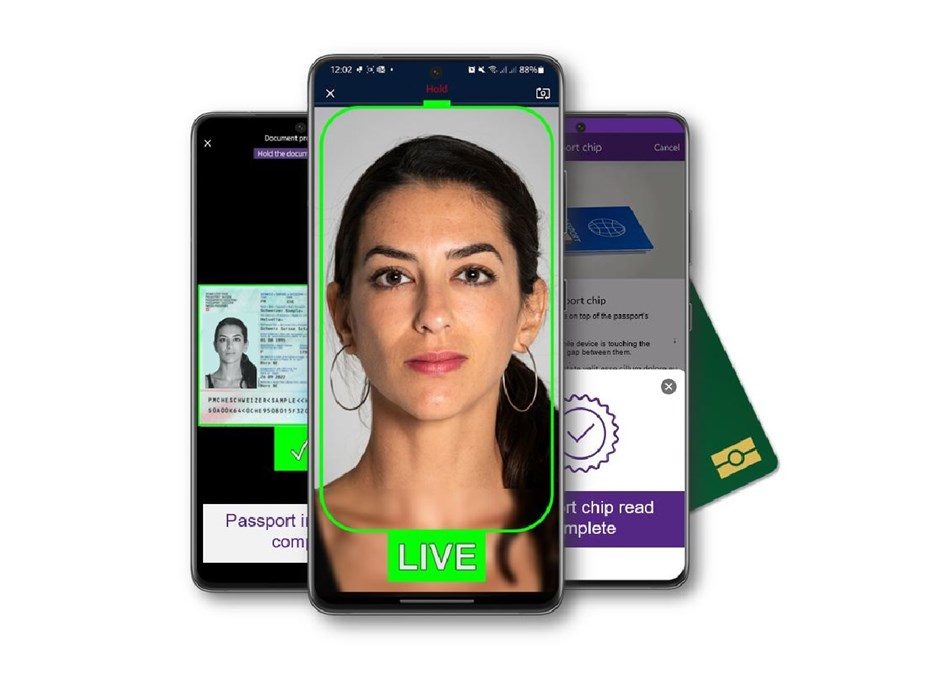 Digital Identity Capture
Identity enrollment is crucial for improved risk assessment and is a convenient way to provide biometrics that can facilitate border crossing.
SITA Mobile Travel Authorization utilizes best-in-class Biometrics for Automatic Quality Assessment and captures with liveness checks and optional biometric verification of taken selfie pictures with the image extracted from the passport chip and/or an Automated Biometric Identification System (ABIS).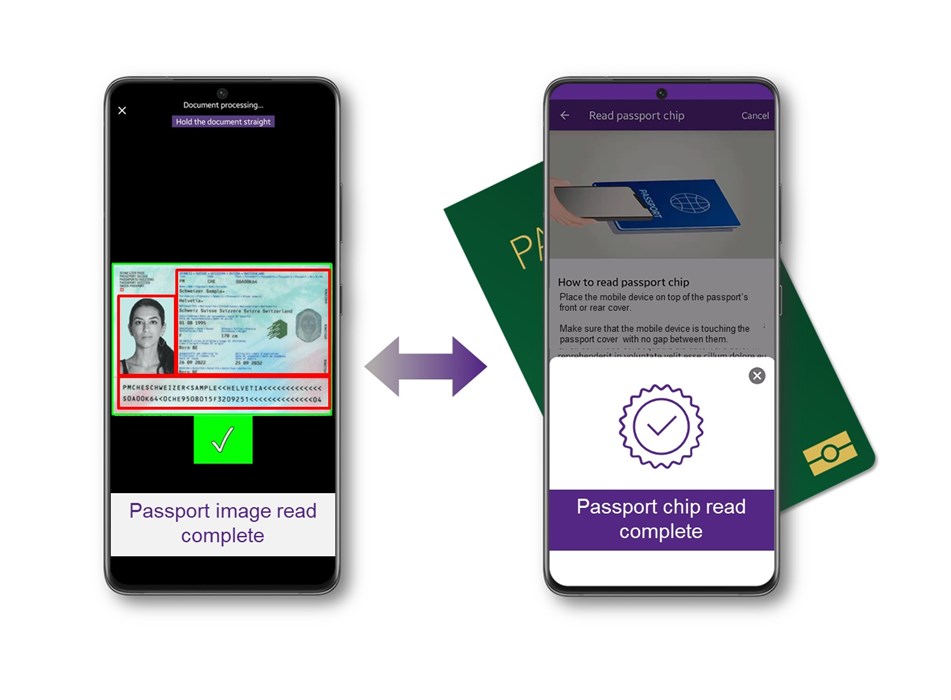 Data validation
SITA Mobile Travel Authorization provides a modern and convenient way for applicants to enroll for an eVisa/ETA application. Automatic passport capture and data extraction help to reduce human errors and increase data quality for future risk assessment and passenger pre-clearance.
With the support of more than 12,000 ID documents from every country, applicants can simply take a picture of their passport and use their mobile device's NFC to extract the information in the most secure way.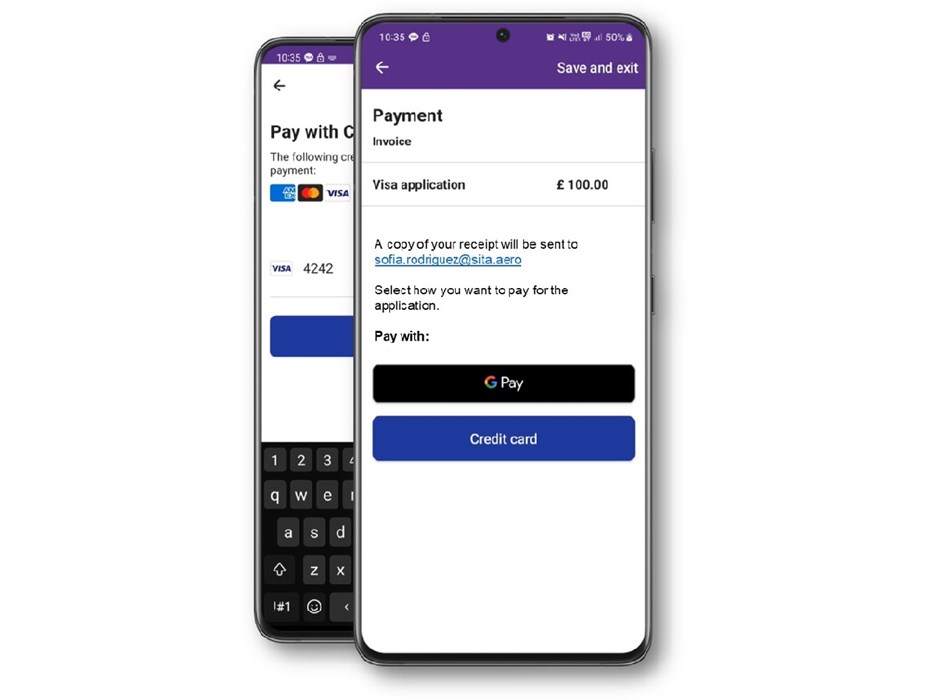 Digital payment collection
Secure payment collection is provided and can be configured to support different payment methods. Default configuration provides capabilities to collect payments with MasterCard, VISA, AMEX and Apple Pay or Google Pay.
Fee management is provided as part of the eVisa/ETA solution and can be configured for each country and visa type.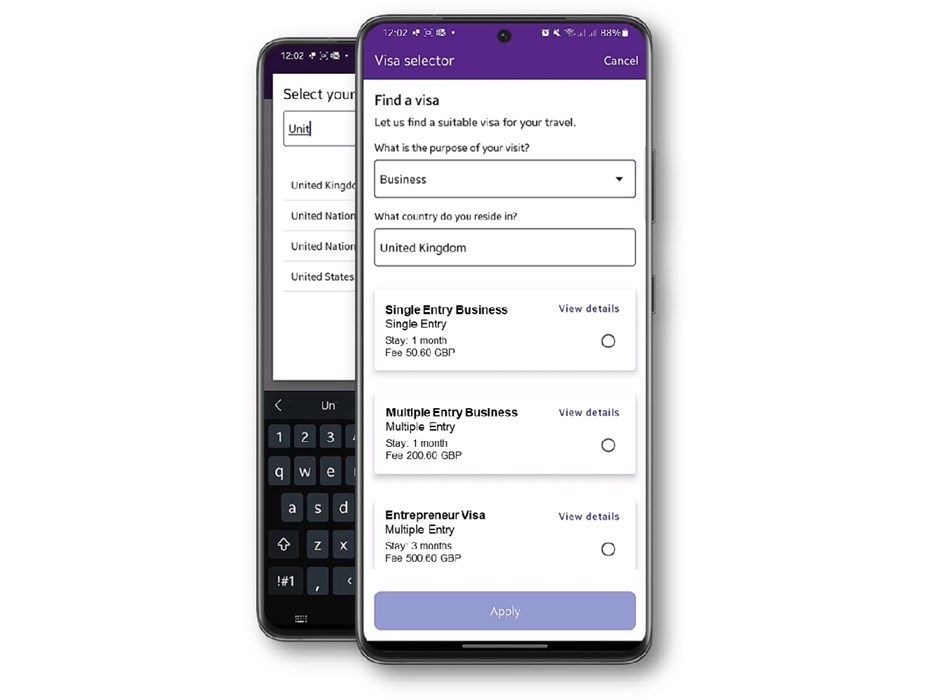 Eligibility wizards and Application submission
Built-in wizards assist applicants in selecting the appropriate visa type, minimizing errors, and reducing the need for application verification steps.
In traditional visa issuance, many applicants face difficulties in selecting the appropriate visa type. Additionally, the verification of the correct visa type represents one of the costliest services offered by embassies or provided by Visa Appointment Centers (VACs). The consequences of choosing an incorrect visa type are twofold: it leads to frustration for the traveler and incurs unpredictable or unnecessary costs for the immigration service, particularly when operating on a larger scale.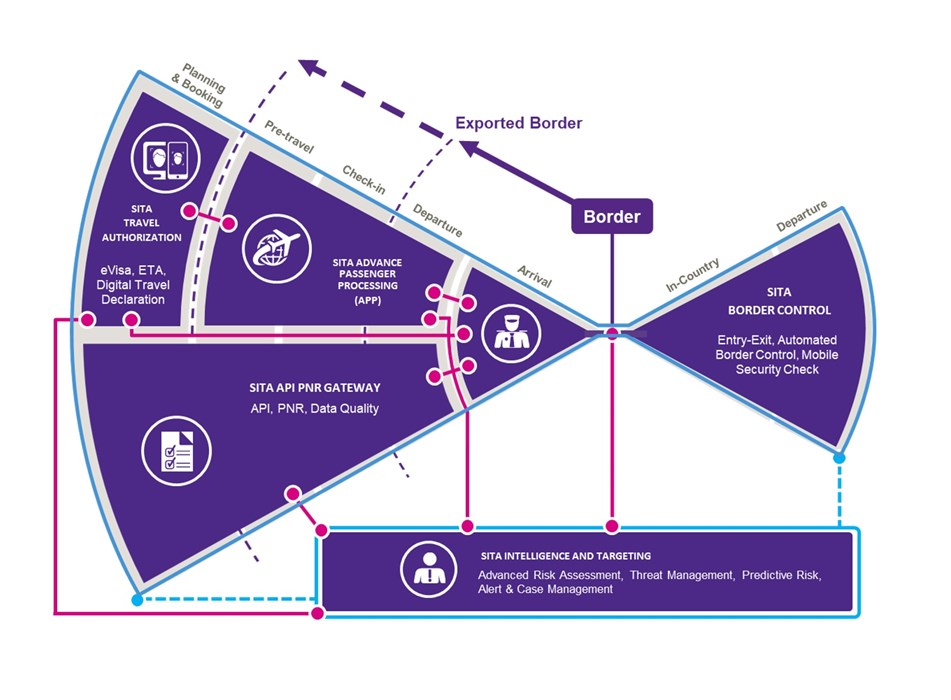 Mobile Travel Authorization's (MTA) role for Exported Borders
eVisa, ETA or Digital Travel Declaration is the data source for improved risk assessment for traveler pre-clearance.
MTA is a Travel Authorization channel providing identity information and convenience for travelers.
Advance Passenger Processing
Visa-exempt travelers get pre-cleared based on identity checks in advance of travel
Intelligence & Targeting
Source of visa record information and biometric data for automated risk assessment and watchlist checks
Entry/Exit & Automated Border Control
Integration with Entry/Exit solutions to record border crossings and visa overstays
Supported by SITA Global Services
SITA Mobile Travel Authorization is supported by SITA Global Services (SGS), which provides global business continuity through a flexible service model. Our monitoring service ensures your IT systems are reliable and available, around the clock and around the world. Our experts proactively monitor your infrastructure, identifying and resolving problems before they impact your business.