A group of 'engagement jockeys' came together to solve a recognition issue in the Indian workplace. Kudos was so well received it went on to become a global initiative.
Each year SITA employees share their views on life at SITA through the Employee Experience Survey. While it's great to see the achievements from the year, it also provides honest feedback on areas with room for improvement.
The location breakdown of the results for the 2019 survey showed that employees in India were seeking more appreciation and recognition at the workplace. Many Indian employees report to managers in other countries, which led to a concern—people were doing great work that was not always being recognized.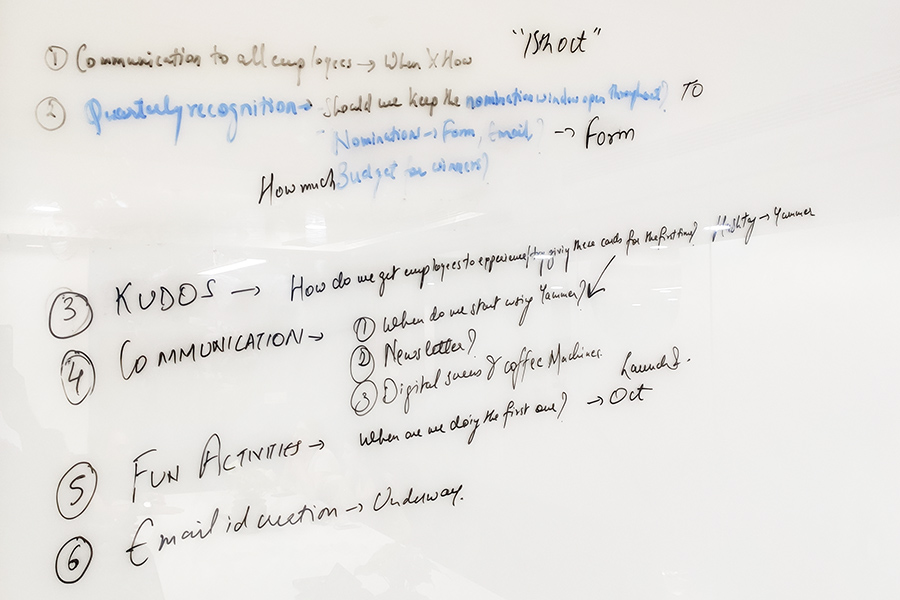 To tackle the issue, we formed a group of 8 employees that became to be known as "engagement jockeys". The team spanned multiple functions and grades with the one thing in common that none were managers. In those initial brainstorming sessions, the objective became clear: to develop an appreciation model where any SITA employee can acknowledge the great work done by a colleague.
The team realized that our colleagues were living the SITA values through the work they do. By creating a program to encourage spontaneous 'thank yous' to show gratitude, they believed that positive reinforcement might be exactly what was needed to bring a smile and encourage our colleagues along the way.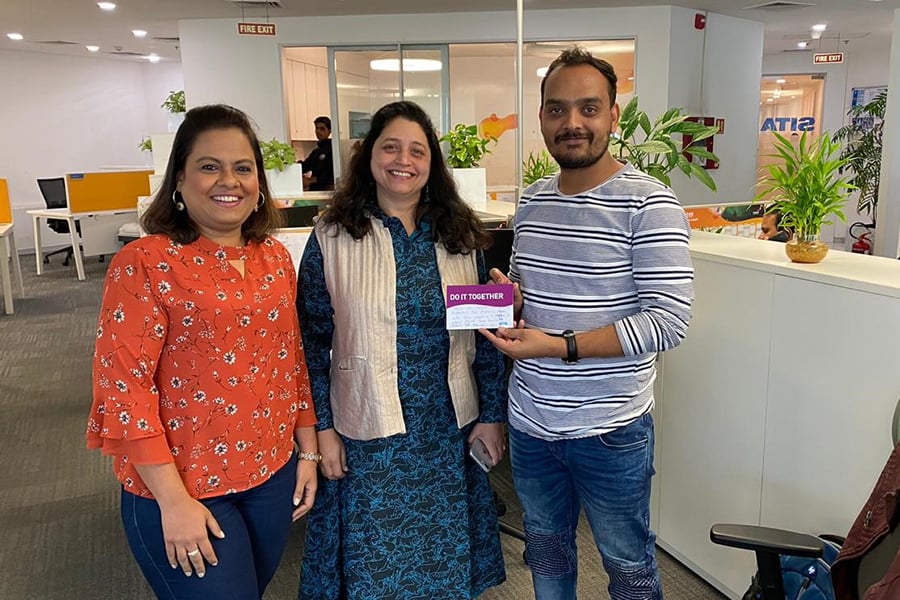 Executive backing
KUDOS started in a physical form, with branded cards printed at a local supplier. We went all-in on the initiative, sending cards out to our airports and offices across India and encouraging colleagues to show their appreciation to each other. Soon KUDOS cards could be seen all around our offices, proudly displayed by those who had received one on their desks. When our CEO, Barbara Dalibard, visited the region for a local town hall meeting, she loved the initiative.
This posed the question: how can this project scale?
COVID-19 brings the need for digital innovation and a global rollout
Physical KUDOS cards made sense when it was a local initiative, and we were working together in our offices, but the onset of COVID-19 dramatically altered the daily working environment for many. Buoyed by our executives' positive feedback, we considered which elements to incorporate from the original project for a wider application. The team understood that by going digital, we could offer KUDOS to our colleagues around the world.
After a couple of months of developing and testing, digital KUDOS was ready to roll out to our 4,500 employees worldwide. The simplicity of the model — where you congratulate a colleague for a job well done or thank them for helping out with a project — meant that within the first weeks of the project going live, there were over 700 KUDOS sent globally.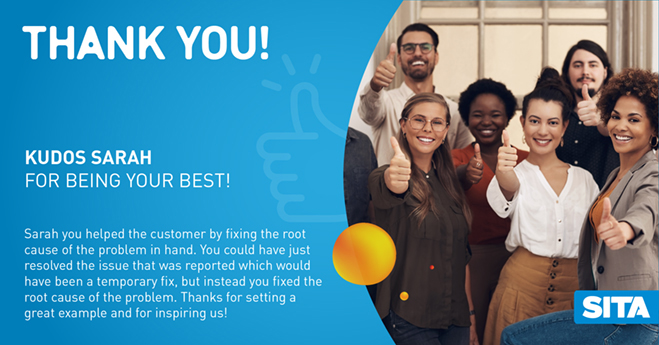 Lessons learned along the way
Initially we were only looking to solve the problem for a small geographic population. Immediately after the global launch, we saw how other countries and regions adopted the initiative. As it turns out, we're all human. Irrespective of where we work and live, the need of appreciation and opportunity to acknowledge our colleagues is present.
Telling the engagement jockeys the news that KUDOS was to be rolled out globally was a lovely moment. They were so happy that their local project could take on wings and fly, spreading positive feelings to all who participated.
If you trust your employees to solve problems, they will do wonders. The positive feedback and advocacy from our CEO to launch this as a global project while empowering the team to do great things is incredible. Culture like this can't be faked - it's great!