Since the pandemic began, the importance of employee wellbeing has never been more evident. Discover how we leveraged our culture, amplified our focus on people and what we're continuing to do as the pandemic enters its second year.
The past year has been challenging for everyone, on both professional and personal levels. Global events have impacted us immensely, with rapid changes in our working environment influencing so many aspects of our lives, whether we were working from an office, an airport, or at home.
Moving to a virtual environment wasn't easy. I felt the absence of human connection, very quickly missing the interactions with my colleagues at the office. And I was far from being the only one: every colleague I spoke to was facing similar challenges from losing the familiarity of the office routine, juggling home duties during the workday to merely feeling isolated from friends and colleagues. It's no wonder the pandemic took a toll on our mental and physical health.
The importance of employee wellbeing has never been more evident than today. And I'm very proud to be part of an organization dedicated to creating an environment where employees can thrive and better sustain their long-term health. It has always been part of our culture, and we've been able to amplify it over the last year when our people needed it the most.
It's always been part of our culture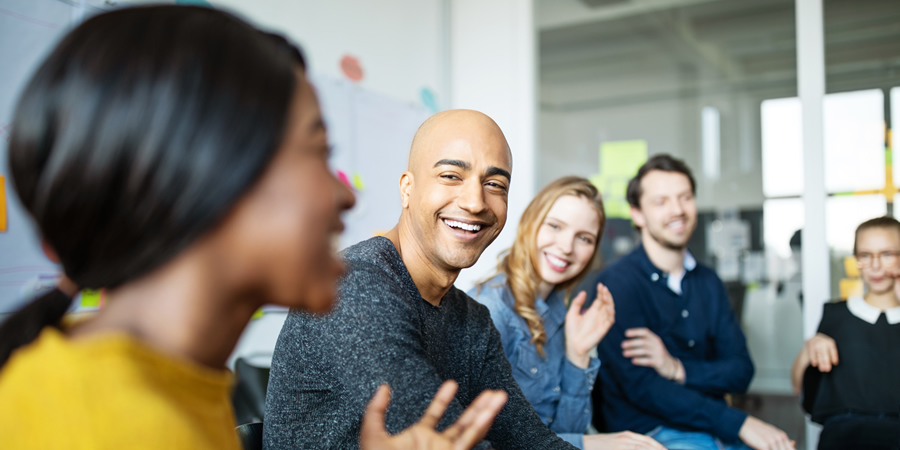 Employee wellbeing has always been a top priority for SITA, and since 2017, we've conveyed it through our employee wellbeing and support program, 'Well at Work.' This program, which I had the pleasure to manage in 2020, gives our employees access to global and local wellbeing initiatives and support. Employees can access free, confidential 24/7 support from our global Employee Assistance Program (EAP) and participate in scheduled activities, events, and workshops organized in close partnership with my HR colleagues.
It's all about ensuring that employees can take care of themselves, their loved ones, and others through the right structure and initiatives.
We amplified it in 2020
The promotion of employee health and wellbeing through scheduled activities, events, and workshops is rooted deep within SITA's culture. And in 2020, when the pandemic turned our work-life habits upside down, we were able to reinforce and amplify our support to employees.
We've focused the 'Well at Work' program on raising awareness on mental health, encouraging our people to break their daily work routine and join virtual activities to connect with others.
In partnership with our EAP provider 'Lifeworks by Morneau Shepell', we hosted a series of webinars covering a wellbeing theme every month. Supported by virtual activities organized by the local HR managers, this initiative brought people together to help take our minds off the day-to-day routine.
Taking care of each other – a key element of our success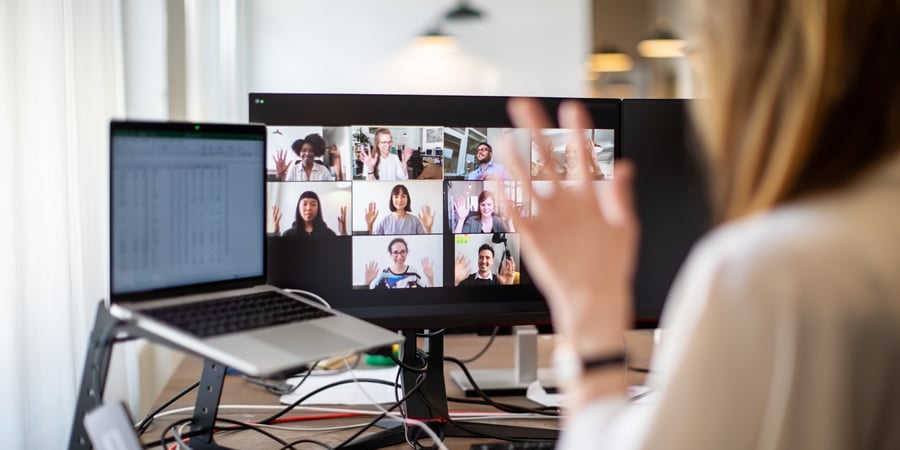 To foster an environment where we all feel safe and well, we need to ensure we not only take care of our own wellbeing but also take care of each other. Using the series of webinars, we've introduced topics such as 'Thinking traps' or 'Overcoming burnout' - encouraging employees to shatter popular myths and misconceptions about mental health and better understand the causes and symptoms of mental disorders.
We want to give our people the tools to recognize signs of stress and anxiety in themselves but also in their colleagues. By recognizing that 'It's okay not to be okay' and encouraging dialogue around wellbeing issues, we're aiming to create a culture where discussing mental health is normalized, and we all feel comfortable bringing it up. I'm convinced that, by raising awareness, we make our employees more capable of being 'guardian angels,' ensuring better collaboration and stronger team spirit. This helps us, as an organization, to continue operating with engaged and motivated individuals ready to go the extra mile for our customers during this global pandemic and beyond.
If there is one thing I would like to continue as the pandemic enters its second year, it's our ability to take care of ourselves and others. I want to see us continue to leverage SITA's strong employee wellbeing culture to ensure that our people can thrive now and in the future. Always remember that 'You were born to be real, not to be perfect.' Your colleagues, family, friends, and the resources at your disposal here at SITA are here to help you be just that.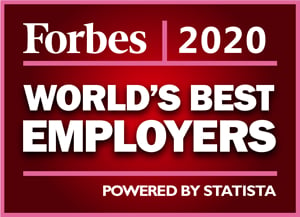 SITA is proud to have been ranked 24th out of 750 multinational companies in Forbes' 2020 list of the World's Best Employers. The independent survey asked employees to assess employers' image, economic footprint, talent development, gender equality, and social responsibility, as well as Covid-19 responses.
Like this post?
Get more like it as soon as they are published.
Subscribe