Your border security is about more than keeping your country safe. It is about helping to protect your economy and to encourage trade and tourism. It is about creating a safe, easy, and stress-free way for legitimate travelers to enter your country. But when looking to implement an effective border management system, what are the areas to focus on? Here are my top 10 tips on how to manage your borders successfully.
1. Policy and legislation

Your policies will determine how your border will function.
The policies that govern borders in many countries have been defined over decades of evolution. Of course, you need to ensure your policies are up to date and relevant to today's world to continue to ensure only the right people can enter your country. But technology changes almost daily, providing you with new ways to manage and protect your border. Your policies need to be able to evolve alongside technology to be able to fully utilize them and ensure the human rights of your travelers are protected.
2. Collaboration

Each border crossing relies on many stakeholders coming together to work effectively.
There are multiple threats from multiple origins threatening a border, whether it is criminal activity, terrorism, money laundering, people smuggling, pandemics, or wildlife trafficking. For an effective border, you need all your agencies and external stakeholders working together to share information, identify threats, and act upon them. Your agencies will benefit from international collaboration with other countries, Interpol, the UN, or other intergovernmental bodies. Crime and terrorism know no boundaries when it comes to borders.
3. Integrated border management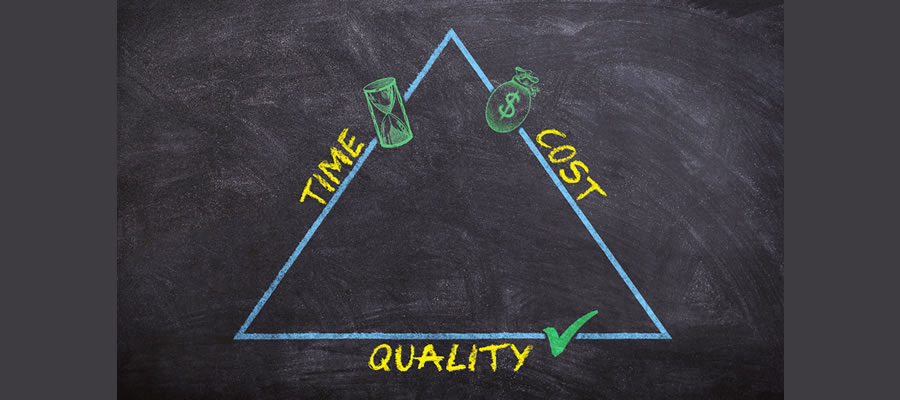 With so many moving parts, you need to ensure everything is working together.
There needs to be a constant focus on efficiency and integration within border management. There is time-critical information that needs to be enriched or acted upon by different groups. By ensuring all systems are fully integrated and working in harmony, you can make sure border officers and other officials have the right information, at the right time, to make the right decisions. Through fully integrated border management, you will gain a complete operational view of what is happening at any time across all of your borders. This will allow the adjustment of policies and operations to adapt to planned and predicted changes, as well as dealing with the unexpected.
4. Identity

Knowing who wants to travel in, through, or out of your country is key.
The use of Electronic Travel Systems that include Travel Authorization (visas and ETA), Advance Passenger Processing (APP), Passenger Name Record (PNR), and Advance Passenger Information (API), give you the capability to capture the information you need to understand who is traveling, the motives behind their journeys, good or bad – and take action, if appropriate. Biometrics are essential, providing you with the assurance of someone's identity at all stages in their journey.
5. Intelligence

Effective border management relies on timely, rich, and actionable intelligence.
If governments can gain intelligence before travelers arrive at the border, then authorities can identify those that pose a threat. It's about joining the dots from a number of sources, whether it is travel authorizations like visas or passenger information from the carriers with API, PNR, and APP. This data can then be enriched with your own reference and identity data, and non-obvious links detected to fully understand the intent of each traveler arriving to or departing from your country, with the knowledge to take action effectively.
6. Common operational picture

All your departments being able to see the same information.
Your agencies need to have a consistent view that is as complete as possible, to make informed and the right decisions. A common operational picture allows your agencies to access all relevant information on each traveler wishing to cross your border. This will enable them to collaborate effectively together to achieve their mutual objectives.
7. Automation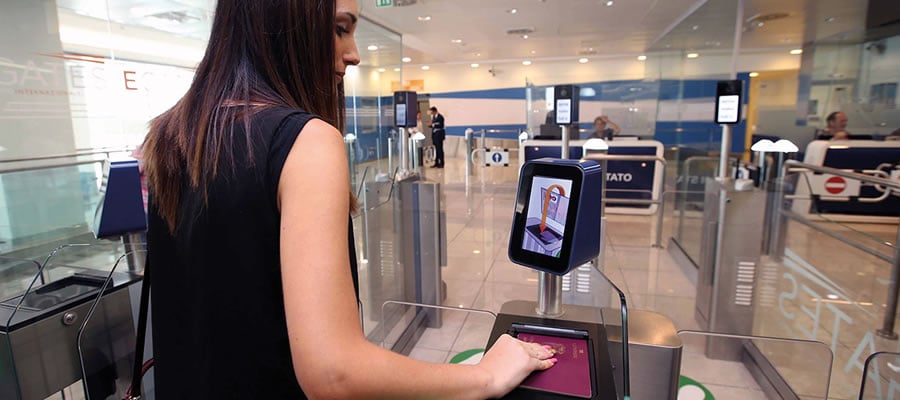 You need the right technology to empower your people to process the growing number of travelers across your border safely.
Technology allows for travelers to experience a seamless, touchless end-to-end experience. This is achieved through having them provide their identity and intention to travel before departure to ready automated border control eGates and kiosks for their arrival. This, and the use of intelligence to risk assess each traveler, free up your border control agents to focus their attention where needed.
8. Layered approach

Making effective decisions at each stage of the travel process to stop high-risk travelers reaching your border.
By taking a layered approach to border management, you can make effective decisions on the risk of travelers early in their journey and ideally before they start to travel. For example, by combining eVisa and ETA information with Advance Passenger Processing (APP), you can deny boarding of a passenger in real-time, thereby exporting the border to the point of departure. This approach can even ensure only suitably authorized, low-risk travelers depart for the airport.
9. Data assurance

Securing your information and intelligence while handling personal data appropriately.
The valuable insights generated by your border system and its ecosystem must be protected. Information security is key. More than this, it is essential to your country's reputation and international relations that actions taken are ethical – reflecting principles of human rights and fairness, and have the appropriate community of interest transparency. Decisions should never be entirely automatic; there must always be a 'human-in-the-loop.' Data provided by individuals or industry to enhance border operations must respect international standards for privacy and appropriateness of use.
10. People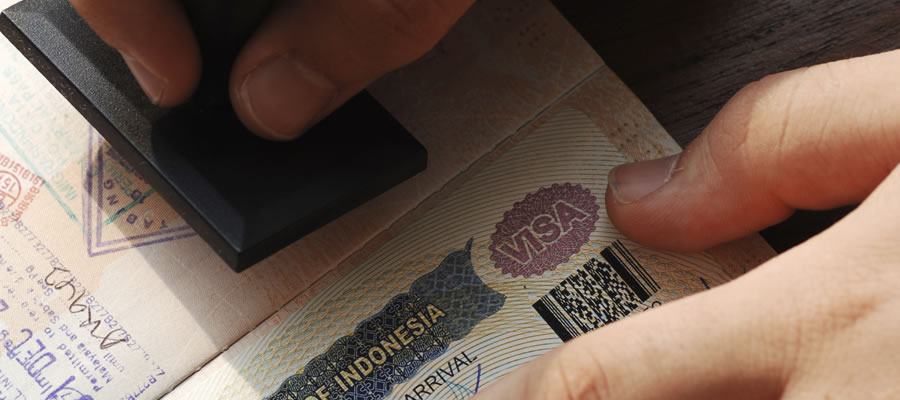 You need the right people behind the systems.
Intelligence, integration, automation, and all the other points above can all easily be undone if you don't have the correctly trained agents in the right positions. AI and machine learning can only take your border control to a certain point; you still need the human element to oversee who exactly should and shouldn't be allowed entry into your country. This allows for 'human-in-the-loop' safeguards validating all information and recommendations before they are enacted.
Like this post?
Get more like it as soon as they are published.
Subscribe