Together we can make giant leaps
As we approach 23rd September I'll be keeping a keen eye on the series of meetings taking place in New York to celebrate Global Goals week. The discussions focusing on inequality and climate change, and what needs to be done to achieve the United Nations Global Goals for sustainable development, will be relevant to help refine SITA's focus on sustainability. The outcomes of these discussions will be an important milestone in evaluating progress for all us on working towards these goals.
The global goals for sustainable development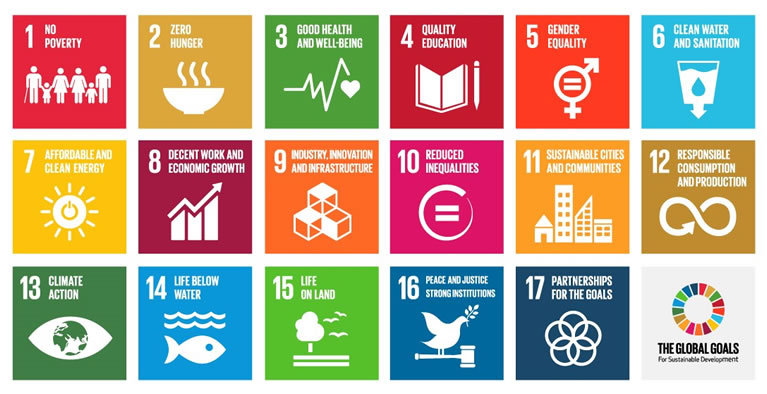 A frame work for the future
The United Nations Sustainable Development Goals (SDGs) have helped us at SITA to frame our thinking and guide our decision-making on our own sustainability journey.
I've been heartened recently to see many of our colleagues in the aviation industry publicly commit to the UN SDGs, focusing on the areas where they can best make an impact.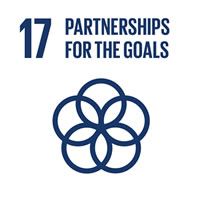 As an organization right at the heart of the industry we're proud to share our industry colleagues' commitment to both sustainable development and sustainable aviation. Uniquely, SITA is owned by the air transport community, so collaboration and partnership across multiple programs initiatives and with many industry bodies, have been part of our DNA for 70 years.
Partnerships will bring faster progress
Target 17 of the UN SDGs puts the focus on working in partnerships to achieve the goals. Specifically, this relates to strengthening the means of implementation and revitalizing global partnerships for sustainable development.
Simply put:
"Alone we can take small steps, but together we can achieve more."
I believe this collaborative approach has been key to the success of the programs we have delivered through our work on the SITA Air Transport Community Foundation and our carbon offset programs.
Partnership in action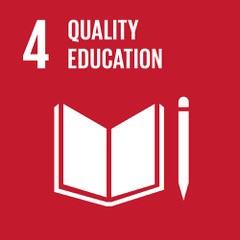 Let me give you a couple of examples. Our partnerships on the Foundation have positively impacted over 83,000 youths in Africa thanks to shared goals (relating to UN SDGs 4 and 5 – quality education and gender equality).
Within each of the 17 targets are the various sub-targets. Target 17.8 aims to strengthen the science, technology and innovation capacity for least-developed countries. To support this goal we work with Computer Aid International, PEAS - Promoting Equality in African Schools, and the WITS Foundation to provide quality ICT education to girls and boys equally in Ethiopia, South Africa, Uganda, Zambia and Zimbabwe.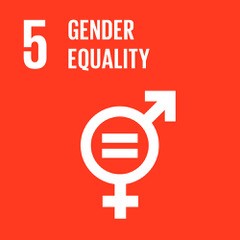 We do this via teacher ICT training and investing in fully equipped computer labs in schools and universities. And by providing solar power at schools we support goal 7.
More than that, we work with these partners to continually improve the way we build and deliver these programs, and our shared learnings help us to better meet the needs of these young people.
Action on climate change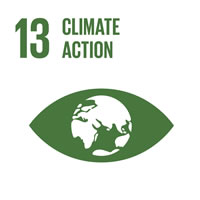 As a business we're committed to reducing our contribution to climate change. For example, goal 13 has given us the opportunity to align our carbon offset program for business air travel against programs that bring tangible benefits to the environment and society, in particular lesser developed countries (target 17.5).
Working with Natural Capital Partners we're supporting schools and entrepreneurs with solar power and technology in India through Selco Solar. And in Borneo we're contributing to the work of two organizations, Orangutan Foundation International and Rimba Raya. Their focus is on habitat preservation for orangutans, and reforestation and biodiversity programs – in particular around mangroves.
A new initiative is seeing us fund water filters at schools in Guatemala to give access to clean water that will help reduce absence from school due to illness.
Each of these programs includes community development activity, and directly support goals 4, 7,10, 13 and 15. I've been fortunate enough to see first-hand the difference these projects can make, and the impact is impressive.

Significant accolades in recognition of our efforts
This year I've been delighted that we have been shortlisted for the Responsible Business Awards for Community Impact, and the IEMA Sustainability Impact Awards for Community and Social Value. It was also an honor to receive 'silver' in the 'Best Foundation' category of the Corporate Engagement Awards.
In line with goal 17 on partnership, I always ensure that recognition is shared among the partners we work with – this is not something we do alone.
Shared vision and goals
As the UN states: "A successful sustainable development agenda requires partnerships between governments, the private sector and civil society. These inclusive partnerships built upon principles and values, a shared vision, and shared goals that place people and the planet at the center, are needed at the global, regional, national and local level."
Shared vision and goals will enable us all to work towards a world where inequality and the climate change crisis no longer exists, and where we will all benefit from a sustainable future. It's up to us to act now and act together.
For more
SITA Corporate Social Responsibility
Like this post?
Get more like it as soon as they are published.
Subscribe