SITA Shareholder Relations is responsible for observing and executing statutory governance functions and requirements in connection with SITA's members and shareholders, Council, Board, and committees. It organizes the statutory meetings for these, manages the shareholder registry, and all membership matters.
Current Director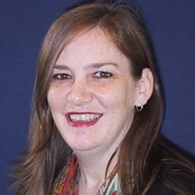 Johanna Verboom
Director, SITA Shareholder Relations
Johanna Verboom became Director, SITA Shareholder Relations in 1999. Johanna's main responsibilities cover stakeholder management at SITA with its Members, the Council Representatives and Board Directors – liaising closely with the CEO and the Executive Management Team and advising the Board Chair and Council President. Johanna is based in Brussels, Belgium.