SITA's airport portfolio spans industry-renowned solutions for passenger processing, baggage processing, airport operations, communications, and data exchange – for airlines, airport operators, ground handlers and other players at airports. 
Throughout the year, the pandemic focused SITA's airport expertise and efforts on delivering a safe and easy passenger experience, backed by operational agility and efficiency.
SITA's portfolio development and innovation at airports: 2020 and into the future
Creating a safe, frictionless passenger journey – through low-touch and contactless technologies.
Moving processes off airport, and enabling safer easier passage once at the airport, from arrival onwards.
Rapidly deploying platforms for future operations, for easy transition to next generation passenger processing.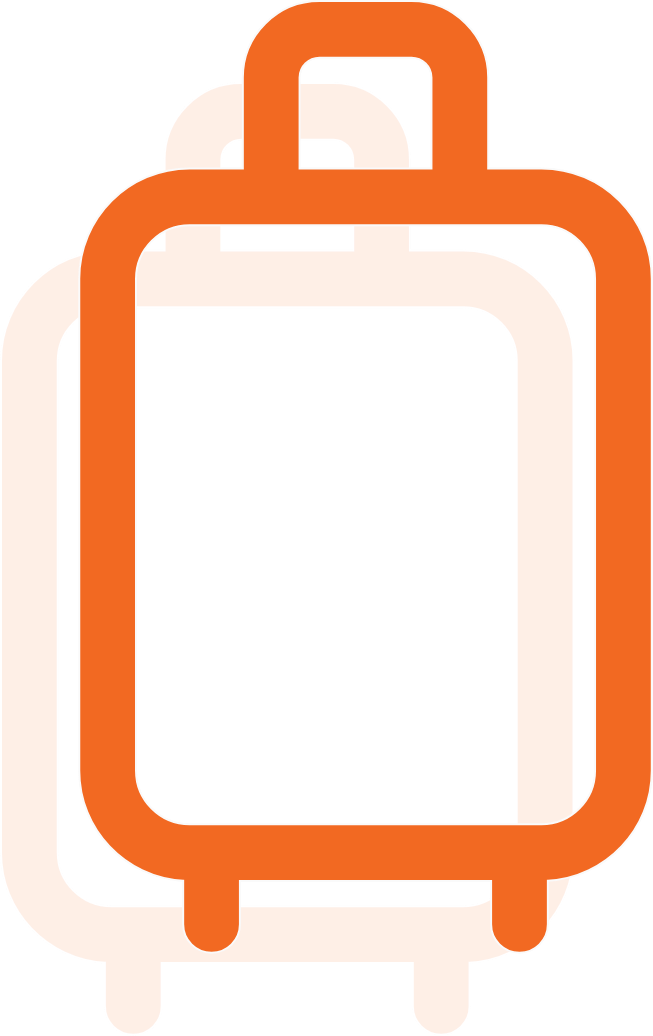 SITA Smart Path innovation continued. This world-leading whole-journey identity management solution delivers 'Your face is your boarding pass' passenger experiences, integrating biometric and mobile technologies into existing common-use airport infrastructure. At the same time, 2020 saw the introduction of SITA Flex, SITA's next-generation, mobile-enabled common-use cloud-based platform – enabling seamless and contactless passenger processing, as well as improved operational efficiencies.
Common-use compatible, SITA Flex allows staged rollout of cloud-based mobile services leveraging existing shared physical devices. Vitally, it gives airlines and airports the ability to respond rapidly and cost-effectively to events, owing to scalability and flexibility.
The solution is part of SITA's leadership drive in digital platforms for the travel industry, which also include Software Defined Networking (SDN) and Application Programming Interfaces (APIs) to make smart use of industry operational data.
SITA's prime role in the industry's adoption of mobile, cloud and biometric-enabled self-service is accompanied by a focus on smart operations and automation. Investments continued to be made in SITA's leading airport management platform to enhance operational excellence through collaborative working.
Added to that, SITA further developed its leading end-to-end baggage management portfolio with a range of new features to simplify the baggage process for the industry and its passengers.
A YEAR AT-A-GLANCE:
Leading technologies for airports, everywhere
1,000+
airports around the world with a SITA presence at the end of 2020.
600
airports across 166 countries enabled with SITA AirportHub shared communications platform by end 2020.
500+
airlines and ground handlers at some 2,800 airports use SITA's WorldTracer®, the only fully global baggage tracing and matching system.
80
airports upgraded with Software Defined Networking (SDN), providing faster, more resilient and agile connectivity.
460+
SITA common-use airports ready for SITA Flex cloud and mobile solution. Easy and affordable deployment of new airport processes, and native airline apps, including off-airport and new mobile features.
120
SD-WAN connections now in service.
A YEAR AT-A-GLANCE:
Key achievements in the year
Winner
of the 2020 'Frost & Sullivan Award for APAC Airport Accomplishments'.
8
solutions rapidly developed to support customers' pandemic requirements, for safe, contactless and low-touch travel around the world. See also: At borders.
Mobile lost bag reporting
for Lufthansa Group using WorldTracer® Self Service for a contactless, mobile way to report and track delayed baggage, avoiding wait times.
600
SITA Smart Path biometric checkpoints at Beijing International Capital Airport, including 250 lanes of automatic gates. Smart Path in use or trialed at many airports, including Hamad, Bahrain, Orlando, Miami, Athens, and more.
50
mobile-enabled kiosks to meet touchless travel COVID-19 requirements for Mumbai's Chhatrapati Shivaji Maharaj International Airport. Low-touch solutions everywhere, including SITA Smart Path, SITA Flex and SITA Airport Management for Bahrain International Airport.
180
million transactions a year through SITA's Application Programming Interfaces – APIs. SITA Open API continues to expand, to extract, collate, analyze and present industry data, across every step of the journey – see www.developer.aero.
A YEAR AT-A-GLANCE:
Innovation milestones in the year
NEC biometrics partnership
with SITA to deliver the future of digital identity at airports, for seamless next-generation passenger processing, in mobile-enabled and touchless airports.
TS6
Smart Path Kiosks to set a new standard in self-service hardware. Timeless, future-proof design for use with Smart Path and for Automated Border Control.
Major launches
included Bag Manager Lite, SITA Flex cloud and mobile-enabled platform, WorldTracer® Lost and Found Property, and SITA Connect SDN at over 70 airports, including AirportHub SD-WAN-enabled operations in Asia.
Omnichannel Contact Center Advanced launched, based on a Genesys partnership. In use by Turkish Airlines and Lufthansa Global Telesales, among others.
Digital identity
commitment as SITA becomes a Premium Donor of the Sovrin Foundation, the international non-profit organization focused on the advancement of self-sovereign digital identity.
54
projects delivered for customers in the first three months of lock-down, including Manila International Airport, a major European airline, and a major US West Coast airport.
In-depth business reviews