AS A LEADER IN PASSENGER PROCESSING, AIRPORT OPERATIONS AND BAGGAGE MANAGEMENT, SITA'S AIRPORTS BUSINESS SERVES AIRLINES, AIRPORT OPERATORS, GROUND HANDLERS, AND OTHER PLAYERS AT THE AIRPORT.
With the rapid return of air travel, and the accelerated drive to digitally transform travel processes, SITA remains committed to maximizing the digital travel experience – making airport operations smarter, more efficient, more sustainable, and fit for the future.
Key strategic directions for SITA's Airports business 2022-2023 and onwards: making the traveler journey efficient, effortless, safe and sustainable
Building intelligent operations and infrastructure, to deliver stress-free, digital, secure and biometrically enabled passenger experiences and baggage management at the airport.
Enabling coordinated and decentralized airport operations, with multi-stakeholder collaboration, as well as off-site and multi-modal integration – as part of a highly automated and connected airport.
Pioneering and innovating Software as a Service, data insights for correlation and prediction, Artificial Intelligence (AI), vertiports and robotics, with a strong focus on sustainability to support industry decarbonization challenges.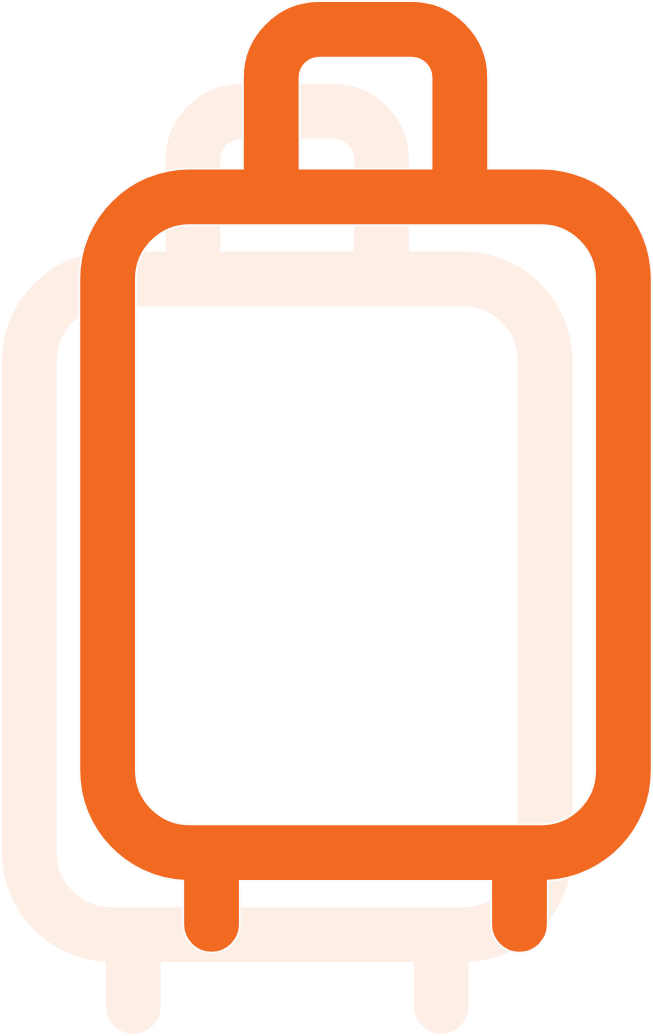 As the recovery quickly gathered pace, airports looked towards IT to address resource and capacity constraints, as well the integration of rail in the short term, and vertiports for the future. High on the agenda is decentralization, through expanding the airport's digital boundaries, and pushing passenger and bag processing outside the airport.
SITA's portfolio – which includes leading solutions exploiting biometrics, mobile, cloud, Application Programming Interfaces (APIs), and more – gives airports the opportunities to evolve. Our passenger processing solutions deliver seamless experiences, thanks to streamlining touchpoints. The year saw the growing success of our global biometrics partnership with NEC, as well as SITA Smart Path, the industry's foremost journey identity management biometric and mobile solution. Added to that, the industry began to adopt our SITA Flex platform, for mobile-enabled digital travel, both on and off site.
Our airport operations solutions optimize resources to improve on time performance and tackle disruption, while enabling financial and environmental sustainability. Usage of SITA Airport Management rose as the industry rebounded, enabling Airport-Collaborative Decision Making (A-CDM) and the trend towards Total Airport Management, which exploits predictive services and analytics.
Our baggage management solutions continued to lead the community with global services for tracking and handling mishandled baggage. Planning took place in 2022 for a trial with Lufthansa and the subsequent launch of SITA's WorldTracer Auto Reflight solution, to automatically reflight baggage. It highlights how digital transformation can meet a pressing industry need as flights return. SITA is exploring decentralized baggage processing and self-service to further digitalize airports.
As the industry grows, the needs of regional airports remain a strong SITA focus, along with serving low-cost carriers, facilitating domestic and leisure air travel, as well as serving the wider travel industry, such as rail and cruise operators, who share passenger processing and operations requirements in common with the air transport industry.
With that trend comes the airports' drive to satisfy decarbonization and energy management objectives, to achieve sustainable operations. Through its operations portfolio, SITA is committed to solutions that reduce energy and emissions, bringing together data from many sources, enabling tracking of environmental performance indicators, and improving operational and infrastructure efficiencies. SITA's collaboration with Envision Digital is key, focusing on real-time data flows to optimize airport operations and reduce emissions.
A YEAR AT-A-GLANCE:
INDUSTRY-LEADING TECHNOLOGIES AT AIRPORTS
ACROSS THE WORLD
1,000+
airports with a SITA presence at the end of 2022.
460+
airports are SITA Smart Path-ready – enabling biometric, self-service and mobile-enabled frictionless travel around the world. SITA customers with full deployments, such as Frankfurt Airport, Star Alliance, Malaysia Airports, and many others, joined existing Smart Path customers, including Athens, Beijing Capital, Hamad, Istanbul, Miami, Muscat, and Orlando airports.
240+
airports and 50 off-airport sites use SITA's Airport Management, Airport-Collaborative Decision-Making (A-CDM) and related solutions to optimize operations with accurate, reliable, shared real-time data, including flight operations, fixed and mobile resources, and collaborative decision-making.
500
airlines, across 200 airports, use SITA for end-to-end baggage solutions, with 2,800 deploying SITA's WorldTracer™ baggage tracing solution.
A YEAR AT-A-GLANCE:
DIGITAL TRAVEL AND BIOMETRIC TOUCHPOINTS SPANNING ALL GEOGRAPHIES
4,000+
SITA Smart Path biometric touchpoints at 22 locations and rising, around 80% of which are with NEC, SITA's global strategic biometrics partner.
250
end-to-end SITA Smart Path touchpoints at Newark Liberty International Airport, the largest US deployment by SITA, embracing the full passenger process flow from check-in and bag drop to boarding.
3,000+
SITA Smart Path biometric touchpoints in place across Asia, including the airports of Mumbai, Thailand, Bangkok, Beijing and Shanghai – with 1,300 of those at 5 separate airports in Thailand, and 1,200 at Bangkok. This is the largest deployment of SITA biometric technology, now surpassing Beijing Capital International Airport.
10 US
airports
representing 800+ touchpoints are making use of SITA's biometric capabilities for the Customs & Border Protection (CBP) US biometric exit mandate, for which SITA is a trusted partner. They include the airports of Boston, Honolulu, Kansas City, Los Angeles, Miami, Newark, Orlando, Philadelphia and San Diego.
Breaking new
ground
in Digital Travel with SITA-NEC customers Frankfurt Airport and Star Alliance, open to all airlines at the airport and using the alliance's biometric hub to provide a common use biometric platform at all terminals. Star Alliance wants half of its airlines to use biometrics by 2025.
A Digital
Travel first!
Ongoing trials between SITA, Indicio and the Aruba Tourism Authority culminated in the first airline-government partnership to implement and trial ICAO's Digital Travel Credential (DTC), aligned with IATA One ID. Travelers can meet immigration requirements before boarding a flight with a 'ready-to-fly' status being confirmed. See also 'SITA AT BORDERS'.
World Cup win
for SITA as our digital border / identity and airport technologies enabled the flow in 2022 of huge crowds of spectators into and out of the country, with Hamad International Airport using a combination of SITA Airport solutions. SITA has supported such world events for over 25 years. See also 'SITA AT BORDERS'.
India
saw Digital Travel becoming a reality in the year as SITA worked on the Indian Government's Digi Yatra initiative offering SITA Smart Path to enable the boarding of flights using facial recognition.
70%
of Lufthansa's mishandled bags at Munich Airport can now be digitally and automatically reflighted based on a Proof-of-Concept using SITA's new WorldTracer Auto Reflight solution. See also 'SITA Innovation'.
220
self bag-drops deployed across 18 airports in the year for Avinor, which operates around 45 airports in Norway.
A YEAR AT-A-GLANCE:
CUSTOMER AND PORTFOLIO MILESTONES IN THE YEAR
No. 1
in the world is the ranking given by the US National Institute of Standards and Technology to the NEC I:Delight digital identity management platform, which is fully integrated with SITA Smart Path, for biometric and mobile-driven journeys from check-in to boarding with just a quick facial scan. The SITA-NEC partnership gathered pace during the year.
SITA Flex first
deployment in Latin America by 2 Brazilian airports to help cope with rising passenger numbers. São Paulo-Guarulhos International Airport (GRU Airport) and RIOgaleão – Tom Jobim International Airport (RIOgaleão) are using SITA Flex to provide mobile passenger services to speed up check-in, bag drop, and boarding.
SITA
Flex-as-a-Service
launched as a next-generation 'beyond common-use' platform allowing airlines to provide a totally mobile travel experience to passengers on or off airport, ideally suited to addressing the surge in passenger numbers.
24 hours
is all it took to build a Proof-of-Concept application using SITA Flex APIs at a SITA and Microsoft design sprint hackathon. Airlines can now create new and bespoke passenger processing features to scale far faster than in the past. This means implementing new services such as self-service bag tagging within days. This approach has continued in 2023 with easyJet and other carriers.
Airport
Management
SITA's solution for optimizing airport operations saw Bahrain and Athens airports join the list of approaching 300 customers. Bahrain will manage ground handler operations in the most efficient way to avoid flight delays. Athens will share key real-time operational data to airport stakeholder to enhance operations.
A-CDM pioneer
El Dorado International Airport will become the first airport in Latin America to adopt Airport Collaborative Decision Making (A-CDM) from SITA to minimize disruptions and improve runway and air traffic flow management.
Cloud-based baggage
reconciliation solution for Middle East Airlines–Air Liban at Rafic Hariri International Airport, increasing operational efficiency and significantly reducing costs. SITA's Bag Manager cloud solution will enable the airport to process around 9 million bags a year versus 3 million in previous years.
Net-zero targets
for airports are the driving force behind SITA's partnership with Envision Digital, which will create the world's first fully integrated net-zero carbon solutions for the air transport industry. See also 'SITA Innovation'.
Swift Drop
launched in collaboration with baggage handling specialist Alstef Group, a new self-bag drop solution to greatly speed up bag check-in. Mexico City's Felipe Ángeles International Airport became the first user, installing 20 Swift Drop units.
Intermodality
came under the spotlight with the launch of SITA Flex Integration Services, an API service which enables industry stakeholders to communicate with up-to-date information across all intermodal touchpoints of a passenger's journey. This enhances the seamless journey and benefits passengers, airlines, rail, buses, cruise, and ferries. Finalist in the 2022 SITA Council Awards.
SNCF Voyageurs
proved the perfect example of intermodal travel, using SITA Flex APIs to meet growing demand for combined train & air tickets, connecting to its 12 airline partners and with 20 rail stations involved.
Skyports
and SITA's partnership is exploring technology for Advanced Air Mobility, calling on SITA's excellence in biometric technology to shape the passenger journey through Skyports' vertiports, from arrival at the vertiport terminal to eVTOL (electric vertical take-off and landing) aircraft departure. See also 'SITA Innovation'.
Volocopter
is collaborating with SITA in a new partnership agreement following talks during the year. It sees SITA join Volocopter's Series E funding round. As a pioneer of urban air mobility (UAM), Volocopter selected SITA as its preferred digital and IT systems partner for vertiports.