SITA'S INDUSTRY-LEADING AIRCRAFT BUSINESS CONTINUES TO GROW, MEETING THE AIR TRANSPORT COMMUNITY'S NEEDS FOR RELIABLE, EFFICIENT AND SUSTAINABLE AIRCRAFT AND FLIGHT OPERATIONS.
SITA's Aircraft business provides market-leading services for communications, data and platforms, along with applications to airlines, Air Navigation Service Providers (ANSPs), and aircraft maintenance partners. Through digital solutions, we enable them to make aircraft and flight operations, air traffic management (ATM), and aircraft maintenance more sustainable and efficient.
Key strategic directions for SITA's Aircraft business 2022-2023 and onwards – enabling the air transport industry to work together and fly in the most efficient and sustainable way
Enabling air transport industry collaboration, bridging people, teams and organizations with reliable and resilient aircraft communications solutions for airlines and ANSPs.
Delivering operational excellence with improved on-time performance and maintenance, more agile collaboration, and anticipated disruptions through data-driven tools.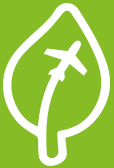 Enabling sustainable flight with reduced fuel consumption and CO₂ emissions through flight recommendations based on custom predictive performance models.
Industry collaboration is critical to aviation's future efficiency and sustainability. As an industry-owned organization, driven directly by its requirements, collaboration is in SITA's DNA. SITA's AIRCOM® Cockpit Services and AIRCOM® Server Platform, used by over 260 airlines, have enabled stakeholder collaboration globally for decades, while playing a vital role in the recovery of aviation during 2022 and into 2023.
Introduced during the year, our new SITA Aircraft DataSuite solution is key to collaboration and prediction, enabling the intelligent use of aircraft data, both within and among airlines and aircraft maintenance partners. SITA sits between the data from the aircraft, and those who need it, such as other airline departments. We speed up aircraft data distribution to the right systems. The first mission of Aircraft DataSuite is to help small airlines with ACARS messaging management, to improve their performance on a budget.
To deliver operational excellence, SITA is cross-integrating products, to enhance customer experiences and support for teams and crews in and around the aircraft. Applications for flight and cabin crew, flight operations teams, and air traffic controllers leverage the integration of inflight tactical recommendations in Electronic Flight Bags. They provide intuitive decision-making tools, enabling the choice of optimal flight paths, saving time and money. The portfolio for airlines includes SITA eWAS, SITA Mission Watch, SITA Mission Control, SITA Flight Folder and more – along with ATC Tower Automation Systems for ANSPs.
Looking to the future, SITA will play an important role in connectivity for remote pilots in the area of Urban Aircraft Mobility (UAM), to deliver better flight operations with reliable connectivity and communication between stakeholders.
With cutting edge solutions such as SITA OptiFlight, OptiClimb, and OptiDirect, SITA is pioneering sustainable flight, reducing fuel use and CO₂ emissions by enabling collaboration between airlines and ANSPs, as well as pilots and Air Traffic Controllers, to facilitate optimal flight trajectories. As industry demand soars for accessible sustainability and operations solutions, SITA leads the way in bringing digital transformation to aircraft and flight operations.
A YEAR AT-A-GLANCE:
DIGITALIZING AIRCRAFT, FLIGHT OPERATIONS,
AND THE ON-BOARD EXPERIENCE
470
customers
in every corner of the globe are now served by SITA's Aircraft business, including airlines, airports, Air Navigation Service Providers (ANSPs), and aircraft lifecycle partners, such as Original Equipment Manufacturers (OEMs), Maintenance and Repair Organizations (MROs) and other players.
17,700+
commercial air transport and business aviation aircraft currently use SITA's services for their daily operations, for over 300 airline customers.
87 ANSPs
are served by SITA's Aircraft business.
150+
airlines
use SITA's data platform to improve decision-making.
260+
airlines use SITA's AIRCOM Cockpit services to communicate and collaborate, from pilots to air traffic control.
A YEAR AT-A-GLANCE:
KEY ACHIEVEMENTS IN THE YEAR
10 million+
messages, every day, are sent through SITA's Aircraft Communications, Addressing and Reporting System (ACARS) digital datalink system, underlining our leading role in industry recovery and in facilitating industry collaboration among stakeholders for aircraft operations. SITA reached 98% of pre-pandemic traffic in 2022.
40,000
pilots actively use SITA eWAS and OptiFlight for fuel-efficient flights and to avoid severe weather, helping to achieve operational excellence in flight and aircraft operations. Customers include Singapore Airlines, Air France, Aerologic, and many more.
80,000+ tons
is the estimated amount of aviation fuel saved thanks to SITA's flight operations services in the year, equivalent to 18,000 narrow-body 2 hour flights.
250,000+
tons of CO₂ reduction is the estimated total for 2022 through the use of SITA's flight operations services, in addition to the 80,000+ tons of fuel saved, supporting more sustainable flights.
Winner
of the Microsoft Swiss Partner of the Year 2022, for our work to incorporate Microsoft Teams into our SITA Mission Control solution to empower airline staff to collaborate seamlessly in real-time.
A YEAR AT-A-GLANCE:
CUSTOMER AND PORTFOLIO MILESTONES IN THE YEAR
Industry first
in the year with the launch of SITA Aircraft DataSuite for Airlines. As the industry's only pre-configured ACARS automation solution for small airlines, it improves communication, pre-empts problems and relieves pressure on ground teams.
Pratt & Whitney
became a customer of SITA's data-brokering platform for big data analytics, SITA e-Aircraft® DataHub, enabling full flight data retrieval and processing in support of predictive maintenance of aircraft engines. Many airlines will benefit from the new data-driven alignment between Pratt & Whitney and SITA.
15,000 tons
of aircraft carbon emissions a year is the target for Singapore Airlines in the airline's successful deployment of SITA OptiClimb® during 2022.
eWAS Dispatch
is playing a critical role at Brazilian airline Azul Linhas Aéreas Brasileiras – Azul. Now being renamed SITA Mission Watch, this new-generation flight tracking and weather data solution gives dispatchers a real-time view of the location of every aircraft and live and upcoming weather hazards.
SkySoft
partnership to optimize air traffic by solving collaboration challenges between pilots and controllers. This will make ATM more sustainable as the industry faces significant congestion challenges and needs to ensure the efficient and safe movement of aircraft, avoiding the costs of delays and rising emissions.
AIRCOM® Cockpit Services
were selected by Cebu Pacific in the year to be factory-fitted to its new-generation fleet of Airbus A330neos. Integrated with Inmarsat's SwiftBroadband-Safety (SB-S) satellite network service, the combined innovative communications solution will enhance cockpit communications while delivering greater operational efficiencies.
1st
commercial flight in the year by Norse Atlantic Airways. SITA took part in the demonstration flight, as a provider to Norse of systems to manage on-time flight departures and tracking. This not only delivered a reliable and smooth operation for passengers, but also underlined SITA's role in supporting industry recovery – helping start-up airlines to get back on track.
5
air route traffic control centers, 70 airports in mainland France, and 6 overseas airports, will benefit from the deployment of SITA Safety Cube by French air navigation service provider, DSNA. Our safety and compliance management solution advances operational safety and promotes a strong safety culture.
Aviation personnel licenses
will be issued, validated and monitored digitally by airlines and civil aviation authorities as SITA builds applications enabling collaboration, securing processes and ensuring trust.