THE YEAR SAW THE CREATION OF A SEPARATE BUSINESS UNIT FOR SITA COMMUNICATIONS & DATA EXCHANGE WITH A FOCUS ON PROVIDING THE AIR TRANSPORT INDUSTRY WITH GLOBAL SOLUTIONS FOR NETWORKS, MESSAGING, VALUE ADDED SERVICES, AND DATA.
The air transport industry is built on global connectivity and powered by data, and for almost 75 years SITA has provided that connectivity in more than 200 countries and territories, while accounting for some 45% of the industry's operational data exchange.
Key strategic directions for SITA's Communications & Data Exchange business 2022-2023 and onwards: connecting more airlines and airports globally, and processing more industry data, than any other provider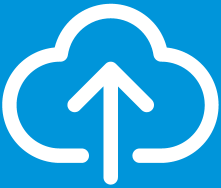 Ensuring continued operational excellence and innovation for our Network and Messaging solutions, while focusing on next generation solutions to enable our customers' journey to the cloud, for example, SD-WAN, SASE, and Multicloud.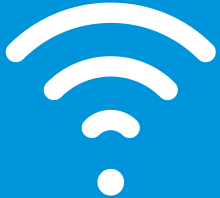 Building on our unique and leading market position in air transport industry communications, to scale existing Value Add Services, such as voice, mobile data and perimeter security, while introducing new services for 5G, LEO VSAT, MIFI, Cloud security, and LAN/Wireless.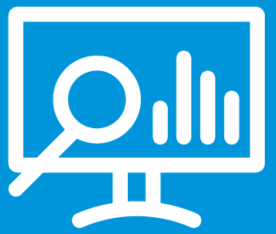 Generate new insights from our emerging Data and API portfolio, including advanced analytics using latest data science tools to enrich existing SITA data combined with third party data. This is creating more intelligent offerings across the entire SITA portfolio.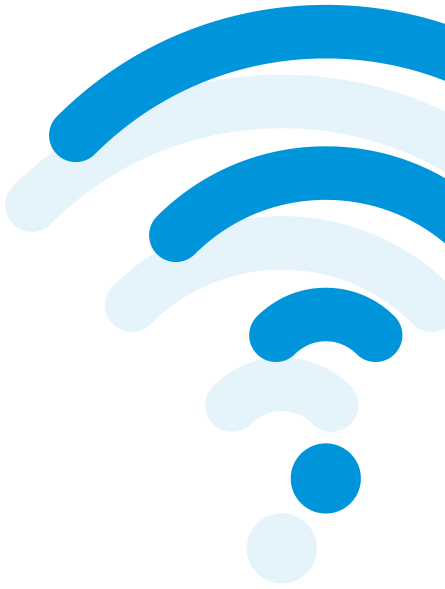 Spanning air transport, SITA's portfolio meets the industry's complex communication and data needs, which involves thousands of stakeholders needing to collaborate and communicate continuously, 24/7. SITA's solutions enable the industry to digitalize and optimize operations, gain insights from data, improve decision-making, and enhance the passenger experience.
Our market-leading global Network and Messaging solutions underpin industry operations everywhere. By the end of the year, for example, SITA's airport-wide shared platform AirportHub™ was available in over 500 airports offering global communication services to airlines and others. At the same time, our messaging community stood at 1,500 customers, the industry's largest. SITA continued to invest in these core services to deliver operational excellence and drive innovation.
In 2022, the business delivered a new secure SD-WAN (software-defined wide-area networking), while also laying the groundwork for the 2023 delivery of Secure Access Service Edge (SASE) and Multicloud.
In a major development, SITA delivered its secure SD-WAN solution, SITA Connect Go, tailor-made for the air transport industry. This allows multiple airlines, ground handlers, and other tenants to securely access the same virtualized infrastructure at airports and in the cloud, delivering scalable and agile connectivity. It brings greater flexibility and innovation to support the industry's journey into Multicloud adoption.
SITA also maintained focus in the year on Value Add Services, such as call collection, sip trunking and LAN/WLAN, as an emerging area offering customers complementary digital communication solutions, while looking to future offerings for 5G private networks, low orbit satellite, and cybersecurity. Also growing, SITA's Data and API (Application Programming Interface) portfolio is centered on enabling customers to benefit from insights by unlocking data across all SITA systems, with a view to using AI and Machine Learning, to deliver airline and airport insights, enhancing operational efficiency and improving the end-user experience.
A YEAR AT-A-GLANCE:
WORLD-LEADING SOLUTIONS, EVERYWHERE
Nearly 75 years
as market leader in communication services for the air transport industry, providing global coverage in over 200 countries and territories worldwide.
95%
of all international destinations are covered by SITA's extensive global network.
2,500
air transport businesses in every corner of the globe use SITA's Network services for fast, dependable connections, with 99.99% service availability.
1,500
air transport partners use SITA's messaging services, representing the industry's largest messaging community, as well as deep technical experience and expertise across SITA.
45%
of the air transport community's data exchange is bridged by SITA.
A YEAR AT-A-GLANCE:
KEY ACHIEVEMENTS IN THE YEAR
750+
airport locations is now the number of sites where SITA provides onsite expertise in communications and data exchange.
500+
airports connected with SITA's AirportHubTM shared global connectivity network platform by the end of 2022.
4 billion
data transactions now conducted every year, including flight information on schedules, gates and carousels, along with 9 billion messaging exchanges across the globe.
100
million+
passenger journeys supported by SITA's Data and API portfolio.
A YEAR AT-A-GLANCE:
CUSTOMER AND PORTFOLIO MILESTONES IN THE YEAR
Growing customer base
as new customers join SITA for our SD-WAN solution, including Emirates, Qantas and El Al in 2022.
450+ SD-WAN
sites implemented by the end of 2022, as SITA enters a strategic partnership with Versa Networks, representing a new era of integrated SD-WAN and cloud security solutions for the air transport industry.
1 billion+
hits from around the globe in 2022 to SITA's APIs for baggage processes, boarding passes, flight information, mobile apps, SITA Flex for mobile-enabled travel, and more.