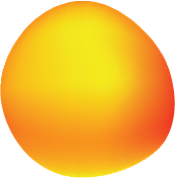 Introduction
As the global pandemic reshapes air travel, we continue to see a focus on the passenger experience, efficient operations, streamlined costs, and new agile ways of working. In the second to fourth quarters of 2020, this focus was intensive.
Reacting to the shock, the industry needed to adapt suddenly to a radically lower number of passengers and changing requirements at the border. Digital technologies showed the way forward, helping the air transport industry to respond.
These technologies are now playing a major role in the air transport industry's recovery, as well as its readiness for the future. SITA's remit is to help drive the digital shift needed, working with airline, airport, aircraft, government and other customers across the global air transport community.
Our story, as a partner at the heart of this community, has never been more relevant. Centered on the vision of 'Easy and safe travel every step of the way', SITA's story is about embracing IT to enable better air transport industry collaboration, operational excellence and the seamless passenger journey.
And it is about a complete commitment to sustainable operations, as evidenced by SITA's own objective to be carbon neutral by 2022 and by the growing number of products in SITA's portfolio to help aviation achieve its own operational sustainability targets.
As aviation tackles the challenges of the coronavirus, volatility, recovery, survival and sustainability, technology will remain critical to the future success of our industry.
Business review highlights
Being a responsible business makes us a better business
We believe that sustainability and corporate social responsibility can make a positive difference for our people, our industry, broader society, and the environment
Discover more
The SITA Financial Statements 2020 were provided to our members as part of the statutory mailing for the General Assembly of 16 June 2021. Please contact sita.membership@sita.aero if further information is needed.
Do you have a question? We are here, ready to help.
Get in touch