FROM PASSENGER PROCESSING AND AIRPORT OPERATIONS, TO BAGGAGE MANAGEMENT, COMMUNICATIONS AND DATA EXCHANGE, SITA'S AIRPORTS PORTFOLIO SERVES AIRLINES, AIRPORT OPERATORS, GROUND HANDLERS, AND OTHER PLAYERS AT THE AIRPORT.
With all eyes on recovery, SITA's airports portfolio continued to help the industry to digitally transform through 2021 to meet today's challenges, adapt business models, introduce new ways of working, and prepare for the future.
SITA's airports portfolio 2021-2022 and into the future: meeting new passenger needs, accelerating digitalization, and focusing on sustainability.
Seamless and touchless passenger experience through technology and innovation, backed by agile real-time operations airside and landside.
Next generation infrastructure to enable the industry's continued digital transformation – including cybersecurity and AI.
Sustainable travel represents an ever stronger driver of airline and airport strategic choices, as tackling CO2 climbs up the agenda.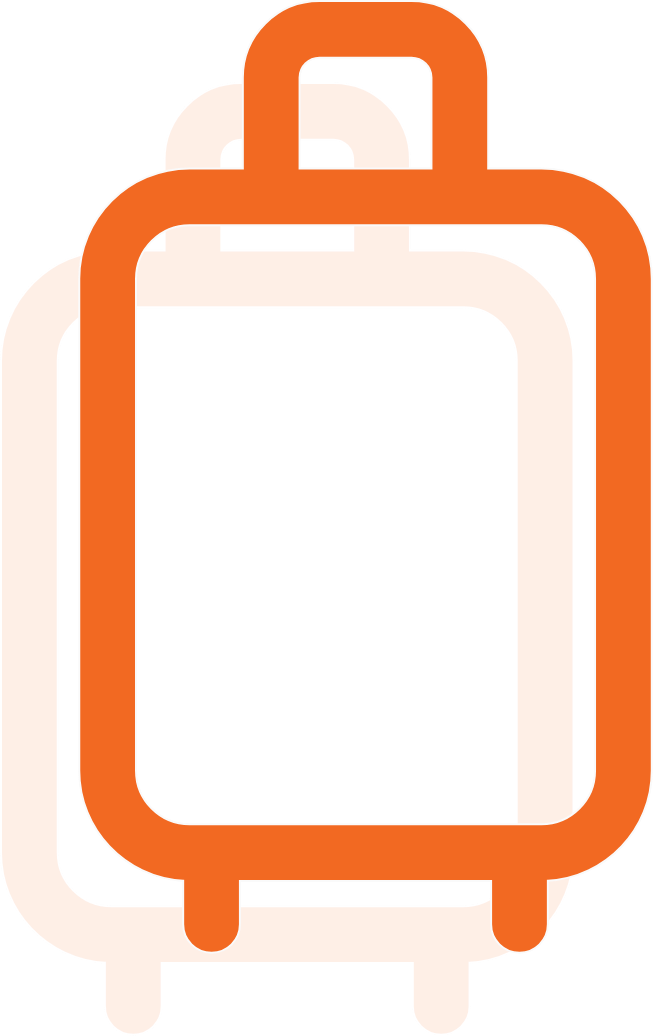 The portfolio includes industry-leading solutions exploiting technologies such as biometrics, mobile, cloud, Software-as-a-Service (SaaS), artificial intelligence (AI), Software Defined Networking (SDN), new data capabilities, Application Programming Interfaces (APIs), and more.
For passenger processing, a frictionless passenger journey remains a top agenda item. The year saw the continued success of our global biometrics partnership with NEC, as well as with SITA Smart Path, the industry's foremost journey identity management biometric and mobile solution. At the same time, customers began to embrace the SITA Flex API-enabled platform, for mobile and cloud-driven journeys, helping to move journey steps off-airport, while freeing up passengers and staff from the constraints of fixed desks and kiosks.
SITA continued to deliver intelligent data-driven airport operations through the year, supporting the migration towards cloud-native apps and SaaS. Take-up of SITA Airport Management rose, enabling Airport-Collaborative Decision Making (A-CDM) and the trend towards Total Airport Management, which exploits predictive services and analytics.
Cloud-on-demand and SaaS underlie the digital shift in aviation, fostering data sharing and collaboration, which are supported by SITA's communications and data exchange solutions, with SDN-enabled services, a Data Hub Platform, Messaging and Omnichannel Contact Services.
On the baggage management front, SITA continued to lead the community with global services for tracking and handling mishandled baggage, and new 'lite' products for smaller airports, a new WorldTracer® Lost and Found Property service, development of automatic re-flighting of baggage, and more.
Catering for small and regional airports became a strong focus, along with serving low cost carriers, facilitating domestic and leisure air travel, and offering a range of services for the wider travel industry, such as rail and cruise operators, who share passenger processing and operations requirements in common with the air transport industry.
Responding to one of the biggest trends, aviation sustainability, SITA is committed to solutions that reduce energy and emissions, enable tracking of environmental KPIs, and improve operational and infrastructure efficiencies. SITA's collaboration with Envision Digital in 2021 is critical, focusing on real-time data flows to optimize airport operations and reduce emissions.
A YEAR AT-A-GLANCE:
INDUSTRY-LEADING TECHNOLOGIES AT AIRPORTS
ACROSS THE WORLD
1,000+
airports around the world with a SITA presence at the end of 2020.
10,000+
connections at airports for over 400 airline customers
600+
airports with SITA Smart Path, supporting frictionless travel through 2,600 biometric passenger touchpoints around the world. New SITA customers, such as Star Alliance, Malaysia Airports, and many others, joined existing SITA airport customers, including Athens, Beijing Capital, Hamad, Istanbul, Miami, Muscat, and Orlando.
490
million
passengers processed using SITA Flex API-enabled platform at 50+ airports and growing, including Bahrain, San Francisco, and Sydney. The solution enables journeys to be reconfigured on and off airport using mobile and cloud technologies.
100
new AirportHub sites with SD-WAN features planned by 2023. AirportHub is SITA's airport-wide shared connectivity platform, reducing the complexity of the IT infrastructure at the world's airports.
500+
airlines and ground handlers at over 2,800 airports now use WorldTracer to reconcile passengers with their mishandled baggage.
30+
billion
messages received and delivered using SITA messaging services, for 1,800+ customers.
A YEAR AT-A-GLANCE:
Key achievements in the year
Star Alliance, NEC
and SITA agreement for next-generation biometrics passenger processing, paving the way to expand touchless journeys across member airlines.
Growing
customer base, with 2021's contracts including the airports of Bahrain, Frankfurt, Istanbul, Kuala Lumpur, Prague, Sydney, and many more.
Fast tracking
passengers in an industry-first trial with United Airlines at San Francisco International Airport of a low-touch, SITA Smart Path biometrically-enabled airport experience – from check-in to boarding – for US domestic travelers, using their driving licenses.
187
airports
now use SITA Airport Management. Nearly 30 contracts signed in 2021 with 18 airports going live despite the pandemic, among them London Luton Airport and Athens, as well as airports across the Middle East and India.
Up to 10%
of the industry's more immediate carbon emission savings are expected to come from improving operations and infrastructure (Waypoint 2050: Aviation). SITA's solutions help address sustainability, including reduced fuel burn and enhanced airport operational efficiencies.
Emissions
Manager
launched by SITA in 2021, as part of SITA Airport Management, to measure and manage Scope 3 emissions, including during landing and take-off cycles. A trial took place at Palermo Airport.
Sustainability
goals for airports are supported by Airport-Collaborative Decision-Making (A-CDM), using SITA Airport Management. Toronto Pearson and Athens airports, among others, cite benefits such as reductions in taxiing times and more efficient turnarounds.
Net-zero
zero targets for airports are the driving force behind SITA's 2021 partnership with Envision Digital, which will create the world's first fully integrated net-zero carbon solutions for the air transport industry.
8
SITA transit customers, as SITA explores the wider travel industry, providing IT solutions to meet the common requirements for passenger processing, efficient operations and more. Customers include major national and metropolitan rail, bus, cruise and ferry operators, accounting for over 100 sites/locations.
SNCF
Voyageurs, the French rail operator, becomes one of SITA's first intermodal customers enabled by SITA's APIs and other capabilities for its 'Train + Air' service, following initial talks in 2021.
A YEAR AT-A-GLANCE:
PORTFOLIO MILESTONES IN THE YEAR
Mobile-enabled
travel saw a boost in the year with the introduction of SITA Smart Path Mobile (for mobile enrolment) launched and in use at Rome Fiumicino Airport, processing Delta Air Lines passengers every day since July 2021.
Award-winning
kiosk
the Smart Path TS6 Kiosk, winner of the IF Design Award, rose in popularity through 2021, with 700+ units for 20 customers and more deliveries in the pipeline.
AMS Anywhere
launched as part of SITA Airport Management, providing a new mobile application for ground handling staff to view and manage their assignments on mobile devices
'Nextgen' Passenger Flow
Management launched in the cloud. Analytics enable better understanding of passenger segments and behaviors, for greater control over passenger flows and crowd density.
30 year
anniversary in 2021 of WorldTracer® global baggage tracing and matching system. New online and mobile WorldTracer Lost and Found Property solution and mobile mishandled bag reporting. Customers in the year include Lufthansa and Austrian Airlines, as well as other European, Asia Pacific, and American airlines.
Gunnebo
agreement in 2021 enables SITA to provide world-leading e-gates for seamless passenger processing and security.
Advanced Big Data
services now integrated into SITA's airport management, baggage, borders and other solutions, with major airline, airport, and government customers signed across North America, Europe, the Middle East and Asia Pacific.
'Flex-as-a-service'
becomes an option for SITA Flex, trialed and tested by airlines in South America and Asia Pacific in the year as a transformative solution for mobile-enabling the journey, including touchless passenger processing, bag tagging and bag drop.
Self-service excellence
through cost-effective customers, adding to a total of nine and rising, for the 'SITA SDN Connect' Software-Defined Networking (SDN) solution. SDN-enabled AirportHub deployed in over 90 airports. Implemented around 300 SDN customer connections.
SDN advances
with the onboarding of four new major customers, adding to a total of nine and rising, for the 'SITA SDN Connect' Software-Defined Networking (SDN) solution. SDN-enabled AirportHub deployed in over 90 airports. Implemented around 300 SDN customer connections.
Omnichannel
Contact Services (OCS) saw increasing take up in 2021, including London Heathrow's Business Support Centre, and Hapag-Lloyd, for remote agent capability. OCS is SITA's Platform-as-a-Service (PaaS) solution allowing scalability and accessibility from anywhere, implemented within weeks.
In-depth business reviews