With a focus on enabling safe, efficient and sustainable aircraft operations, SITA's aircraft business provides systems, data and applications to customers across the world.
Those customers include airlines and business jet operators, Air Navigation Service Providers (ANSPs), air framers, Original Equipment Manufacturers (OEMs), and Maintenance and Repair Organizations (MROs).
Key strategic directions for SITA's aircraft business: 2020 and into the future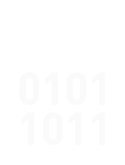 Digitalizing processes, including digital flight and crew operations, with collaboration and decision-making based on real-time data.
Enabling touchless travel, greater industry efficiencies, and fuel savings, with fast deployments and ROI through Software-as-a-Service.
Increasing capabilities in digital pilot IDs, blockchain for aircraft parts management, aircraft data analytics, and more.
In a year when the industry suffered its biggest ever shock, helping recovery through digitalization is of paramount importance. This led to the publication of a SITA paper in 2020 to guide airlines through the recovery as they emerge from the pandemic: 'Powering post-COVID-19 recovery with the connected aircraft environment.'
At the same time, SITA's aircraft business sought to help its customers optimize costs, operational efficiencies and collaboration within the aircraft ecosystem. To enhance efficiencies, in 2020 SITA worked towards the 2021 introduction of its Mission Control air-to-ground collaboration platform, eWAS Dispatch for real-time dispatcher information, and SITA Flight Folder to digitalize pilot briefings, among others.
Crew efficiency remained a focus too, through SITA's CrewTab digital cabin solution as part of the Digital Day of Operations (DDO) portfolio. Both this, and SITA's Aerocel inflight mobile for passengers, began to play an important role in touchless travel during 2020.
With sustainability high on the industry's agenda, the year also saw the expansion of SITA's eWAS suite of products, through collaboration with Safety Line. As part of SITA's DDO portfolio, eWAS Pilot saves aircraft fuel through better managed flights, helping to reduce aviation CO2 emissions.
A YEAR AT-A-GLANCE:
Digitalizing aircraft, flight operations,
and the on-board experience
18,000+
commercial air transport and business aviation aircraft use SITA's services for their daily operations.
250+
airline customers and 250+ Air Navigation Service Providers (ANSPs) are served by SITA's aircraft business.
1,000+
aircraft equipped with SITA's Cabin Connectivity Services by the end of 2020.
60,000
daily inflight internet sessions.
50,000
pilots rely on eWAS Pilot for fuel-efficient flights and to avoid severe weather, with customers including Singapore Airlines, Air France and, in 2021, Aerologic.
80%+
of the world's airlines use SITA's AIRCOM service to connect every resource, from pilots to air traffic control.
A YEAR AT-A-GLANCE:
Key achievements in the year
OptiCruise
and eWAS contract signed with Condor in 2020, and Aerologic in early 2021, for more efficient flights and fuel economy.
1st
eWAS Pilot customers in 2020 in China and India. Gives pilots graphically optimized real-time views of weather phenomena. Better prepares pilots for flights. Enables a more comfortable passenger experience.
Goodyear
and Pratt & Whitney became new customers of SITA's e-Aircraft DataHub in 2020. The hub offers a neutral data brokering platform for data collection among airlines, original equipment manufacturers, and digital service providers.
5%
growth for SITA's Air Traffic Control (ATC) business in 2020 despite the pandemic. Contracts with PAME (Parque de Material de Eletrônica do Rio de Janeiro), DFS (Deutsche Flugsicherung), Air Services Australia, Airport Authority India, and Cyprus telecoms provider CYTA.
5G-ready
inflight mobile available. Aerocel connects passenger mobiles onboard, as an add-on to Wi-Fi. Pre-pandemic, SITA enabled over 3.5 million inflight cellular connections a year.
Cabin crew solution
CrewTab helps touchless journey. New digital menus, payments and chat with crew. Inflight mobile for passengers also helps touchless journey. Pre-pandemic, SITA enabled over 22.5 million inflight Wi-Fi sessions a year.
A YEAR AT-A-GLANCE:
Portfolio milestones in the year
Less fuel burn
thanks to Safety Line solutions, for efficient flight planning. 2020 partnership with Safety Line, which estimates that aviation could avoid 5.6m tons of CO2 emissions if all airlines used its OptiClimb.
234kg
average saving per climb on a B777 thanks to OptiClimb, recorded by a specific SITA airline customer. Other savings cited in 2020 include a 68t yearly fuel saving per tail and 214t yearly reduction in CO2 emissions per tail.
GTD Air Services
acquisition announced early 2020. The aerospace software company is enriching SITA's eWAS and Digital Day of Operations portfolios, with apps for dispatch, pilot briefings, and more.
US$20,000
initial cost saving estimates per aircraft per year, recorded by one African airline customer in 2020 using CrewTab to digitize crew. This cost saving is on labor, storage, fuel and printing.
$60 billion
annual cost to aviation due to flight disruptions. eWAS Pilot alleviates cost by enabling airlines to create safer, more economic, intelligent and flexible flight plans.
In-depth business reviews