The next-generation flight tracking, for confidence and peace of mind in flight operations​
Delivering best-in-class weather visualization gathered from multiple sources, SITA Mission Watch continually supports dispatchers in working smarter and safer, while staying one step ahead of changing conditions.​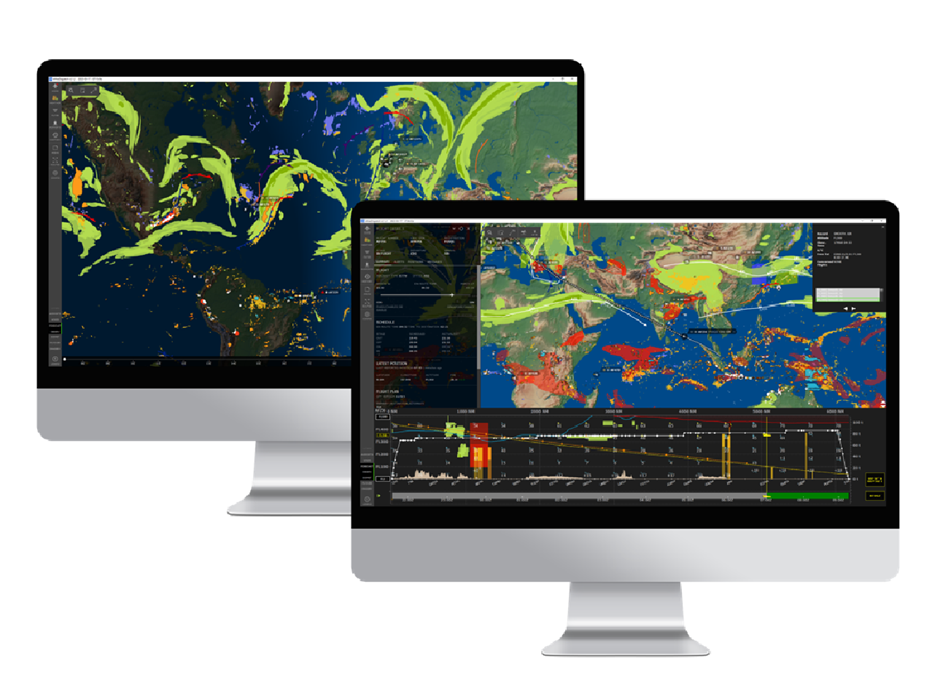 Weather visualized, intuitively
Weather, displayed in 4-D, aggregated from multiple sources, in real-time. Allows you to visualize flight plans over weather easily, lowering dispatchers' workload. View flight plans in detail, including current aircraft position, company defined areas, planned vs observed fuel remaining on board and many more.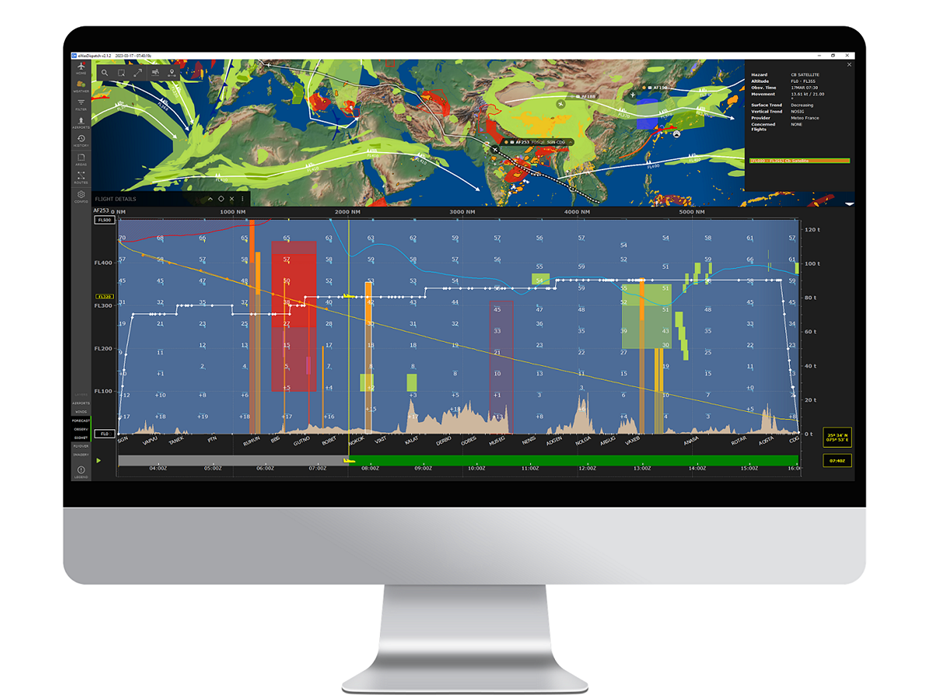 Vertical display and timeline bar
Weather does not just exist statically on a horizontal plan, use the vertical display and timeline bar to better visualize how your flights interact with weather at a specific point in time​.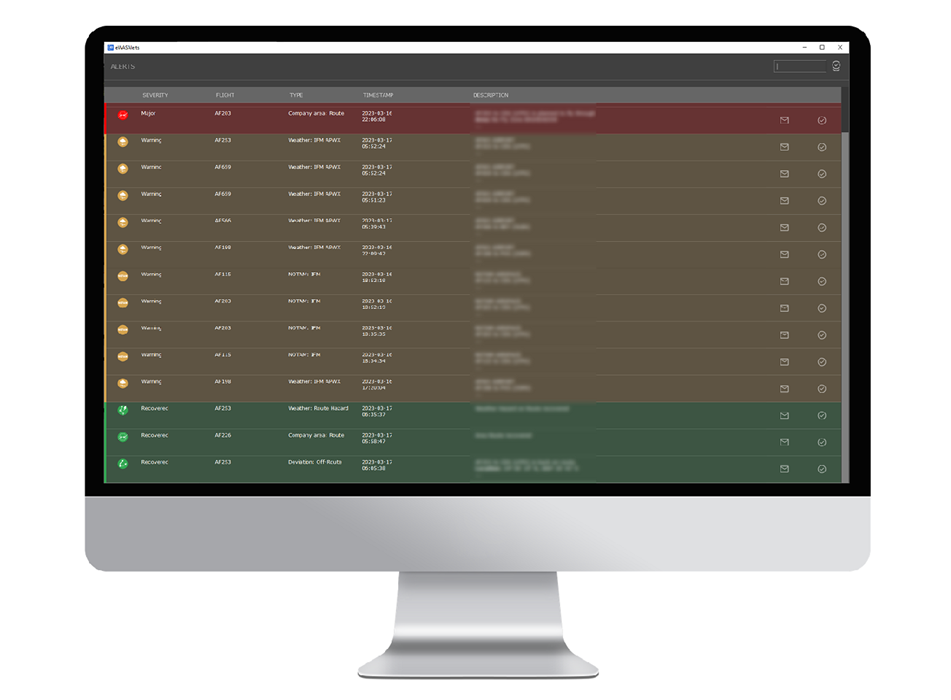 24/7 alerts engine
​Automatically tracks changes in weather and aircraft conditions and alerts you when these conditions have passed. Configurable list of alerts and their parameters, categorized by severity – easily viewable on a dashboard. ​
Add SITA Mission Control to automatically inform key duty personnel of alerts.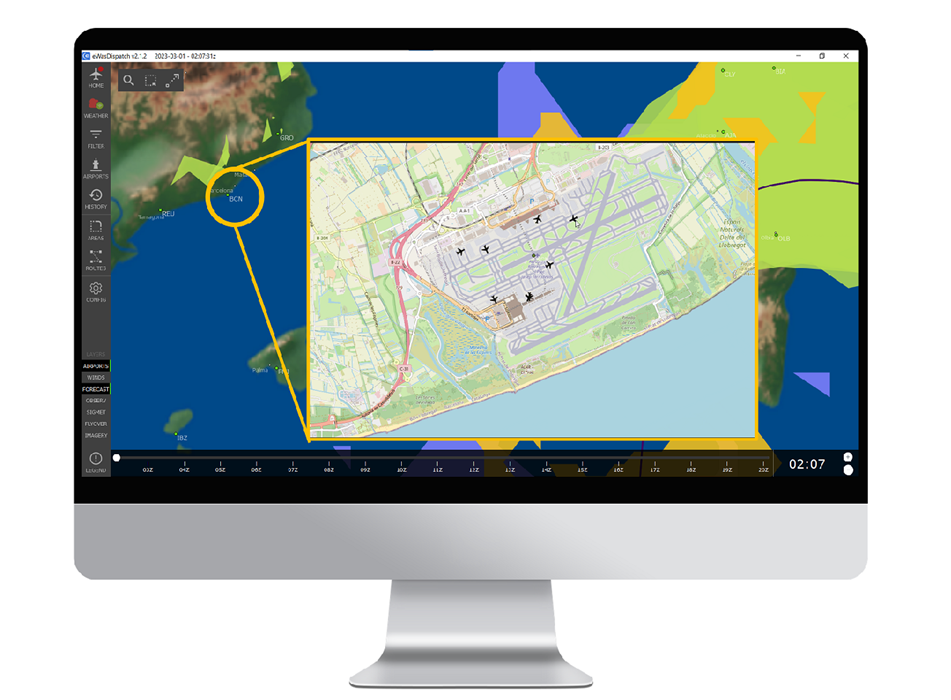 Airport approaches & surface tracking
Access the Live Airport Moving Map to see ground traffic at any airport by seamlessly zooming in. View in-flight approaching aircraft to airports.
Supported by SITA Global Customer Service & Operations
SITA Mission Watch is supported by SITA Global Customer Service & Operations (CS&O) , which provides global business continuity through a flexible service model. Our monitoring service ensures your IT systems are reliable and available, around the clock and around the world. Our experts proactively monitor your infrastructure, identifying and resolving problems before they impact your business.