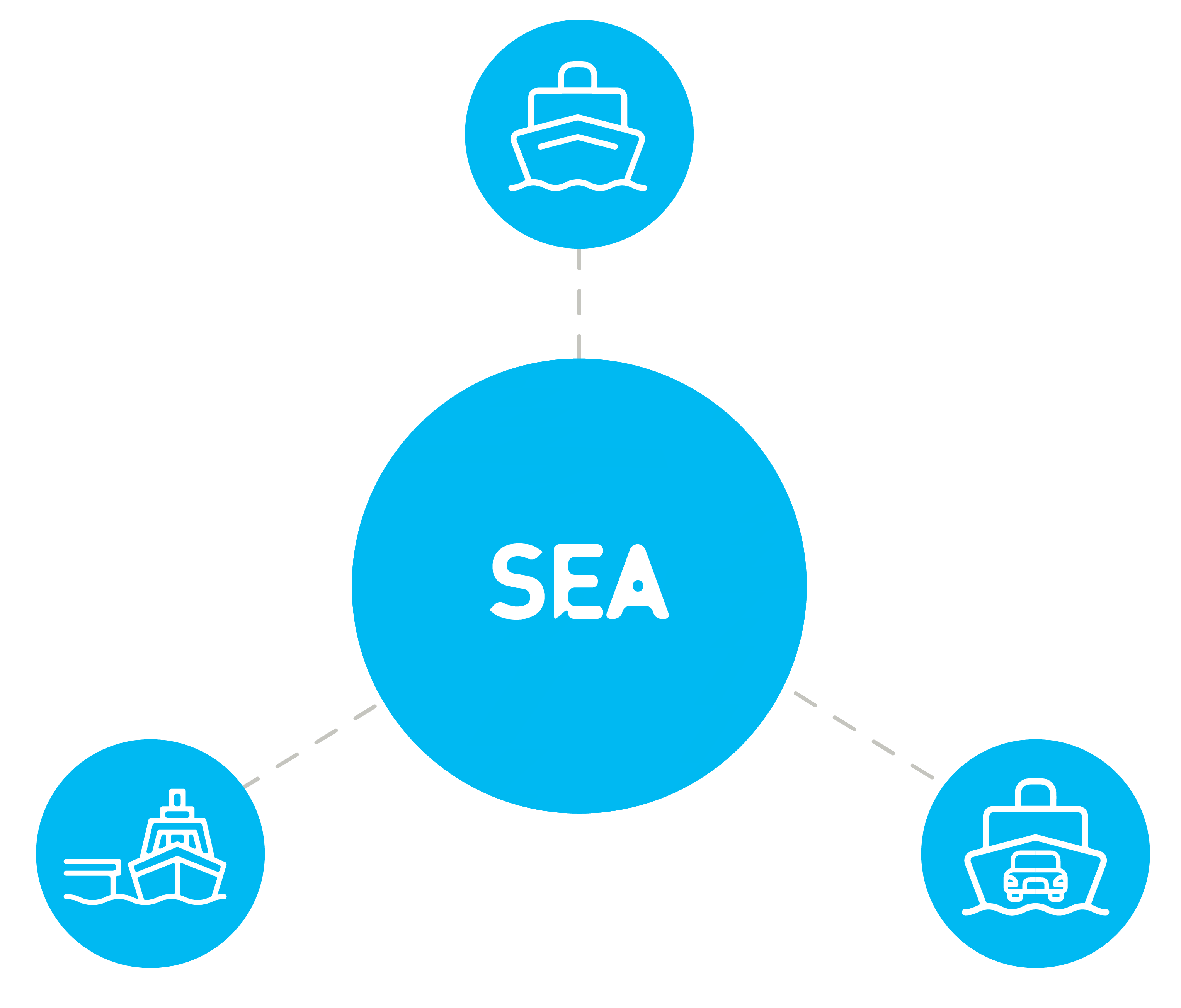 Travel and transport is becoming increasingly interconnected, whether you are traveling by land, sea or air. Is your business ready to support this trend with more integrated solutions? Technology is fundamental to improving operational efficiencies and adapting to fast-changing regulations, improving safety, and passengers' desire more automated journeys.  
At SITA, we are connecting intermodal journeys every step of the way by providing scalable solutions across every segment of your journey. With our extensive experience within the travel and transport industry, we can now expand across land, sea, and air. 
How can we provide more integrated journey, whether cruise or ferry? 
Optimized baggage handling and lost property tracking for tourist and freight operations throughout ports, ferries, and cruise lines.  

Customer-centric solutions that can be integrated to your own applications managing seamless embarking and disembarking processes and improve management of bags for guest convenience and operational awareness. 

Handling the passenger's physical travel documents whilst the safety and security of borders are strictly monitored by our data exchange offerings. 

Information flows and added services for the improved intermodal experience.  
Travel and Transport Case Studies  
SITA has been successfully supporting a UK-based cruise operator to check-in passengers connecting to partner airlines. 
SITA has created a departure control system used to proactively check-in cruise guests to their connecting flights. Printing boarding passes and bag tags onboard the ship improves the passenger experience at the airport and optimizes the airport operations, reducing congestion.