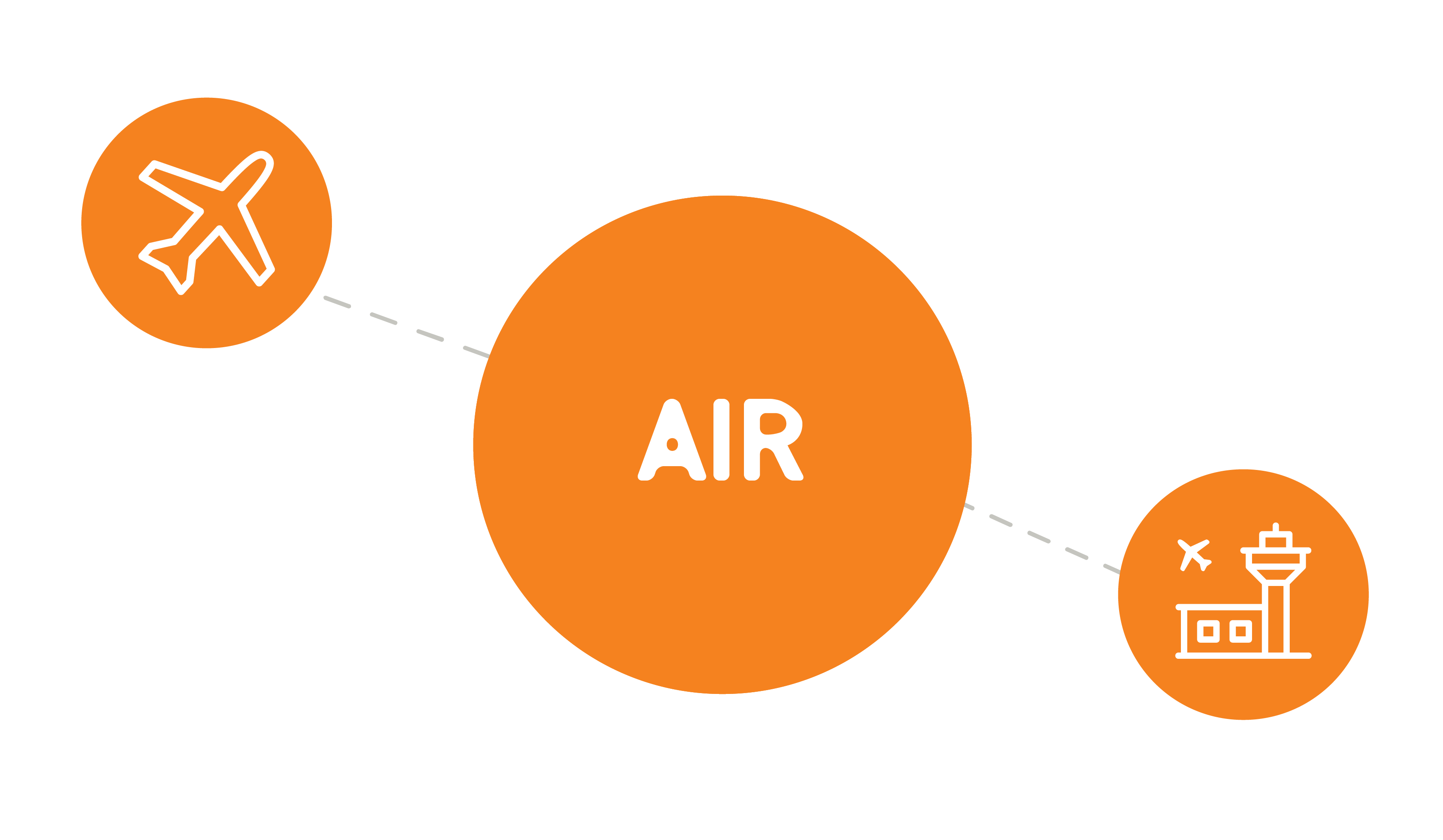 Technology is fundamental to improving operational efficiencies and adapting to fast-changing regulations, improving safety, and passengers' desire for more automated journeys.  
At SITA, we are connecting intermodal journeys every step of the way by providing scalable solutions across every segment of your journey. With our extensive experience within the travel and transport industry, we can now expand across land, sea, and air. 
How can SITA help airlines and airports provide a connected intermodal journey? 
By connecting passengers and ground staff with mobile devices allowing intermodal operations to decongest busy airports making the passenger experience seamless with clear communication throughout the journey.
Shared services to facilitate data exchange such as full itinerary information, disruptions notifications, and the total volume of passengers and bags, enhancing trust levels and governance whilst being fully

GDPR compliant and secure.  

Integration of booking and ticketing to improve the customer experience.   

Smooth transfers between gates within various modes of transportation. Incentivize train travel to reduce the carbon footprint of road access indirectly.  

Enable an end-to-end baggage process for passengers' ease of travel.  
Travel and Transport Case Studies  
SITA used its experience in linking travel back-end systems to connect a major European rail company with its partner airlines to provide combined Train + Air transportation services. 
SITA has been successfully supporting a UK-based cruise operator to check-in passengers connecting to partner airlines.