Improve air-ground collaboration to reduce costs
Airlines are transforming their operations and placing greater emphasis on teamwork.
Mission Control facilitates cross-functional cooperation between pilots, OCC (Operations Control Center) as well as ramp and gate personnel. The platform helps airlines better manage operational variability, turnarounds, and fuel consumption, ultimately reducing costs and carbon emissions.
Mission Control allows for real-time air-ground information exchange and automated aircraft status updates.
Since Mission Control is enabled by Microsoft and Microsoft Teams, airline team members can easily access the platform via desktop or mobile devices using familiar software.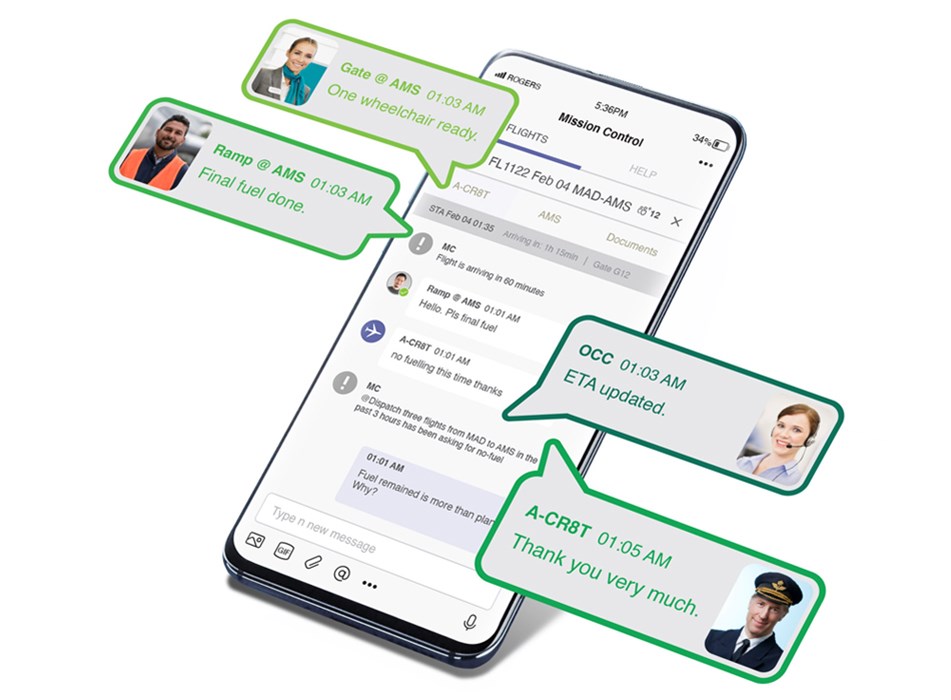 Enhanced collaboration and efficiency
With Mission Control, pilots, OCC, ramp, and gate personnel can exchange real-time information about all aspects of a flight, enhancing air-ground collaboration and efficiency.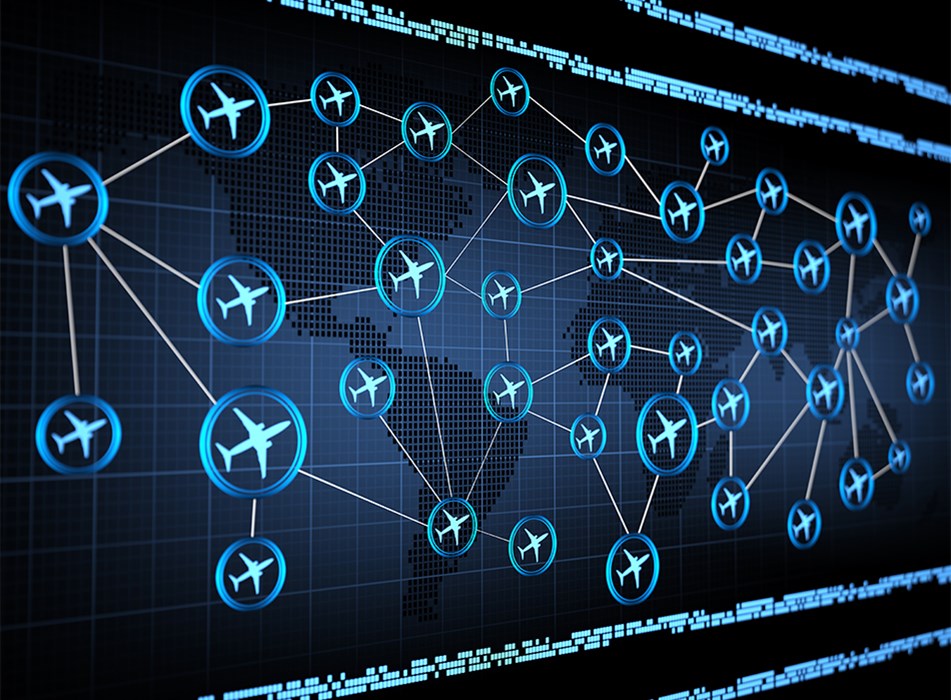 Live and on-demand aircraft information
Mission Control works alongside Datalink services, meaning route and wind information can be uplinked directly to aircraft flight-management systems.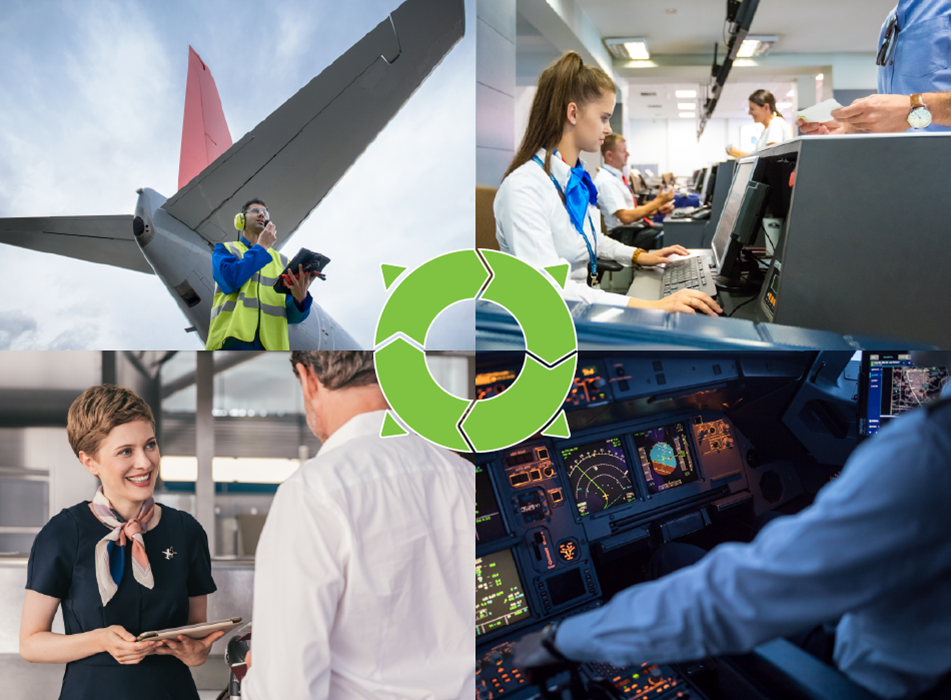 Enabled by Microsoft – easy to deploy, access, and use
Mission Control is developed on the Microsoft Teams platform, part of Microsoft's Office 365 suite. By leveraging your current Microsoft infrastructure without the need for any 'extras' to support a separate application, Mission Control is easy to deploy, access and use via mobile phones, laptops, and tablets.