Best-in-class weather application that intuitively gives you everything you need to plan and amend flights effectively.
SITA eWAS gathers extensive, accurate and up-to date weather information anywhere in the world, in real time. Its user-friendly interface provides rich, invaluable data which is immediately actionable.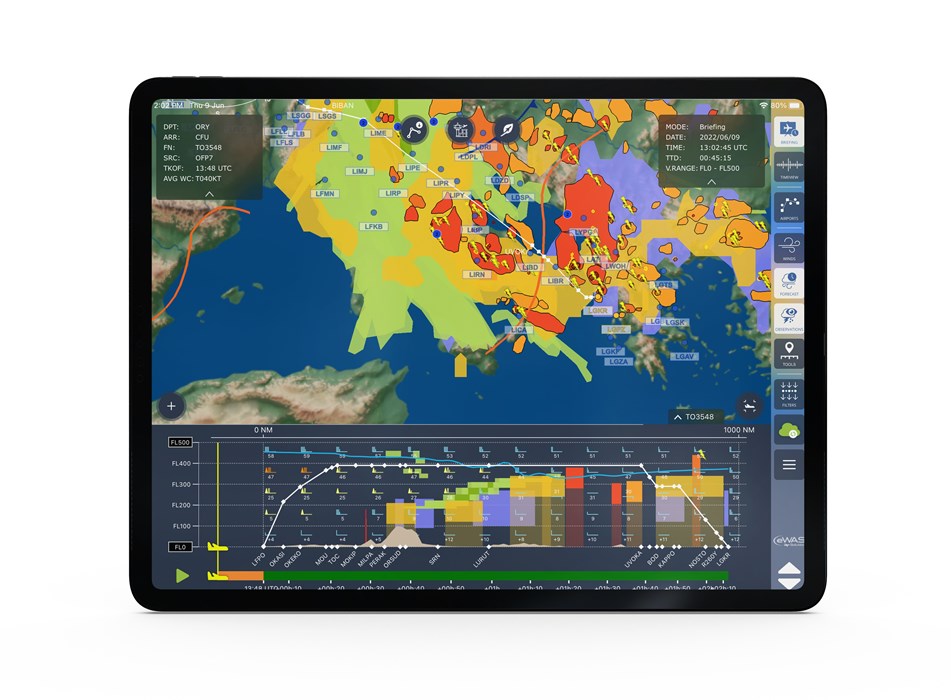 Weather visualized, intuitively​
Weather, displayed in 4-D, aggregated from multiple sources, in real-time. Allows you to visualize flight plans over weather easily, lowering dispatchers' workload. View flight plans in detail, including current aircraft position, company defined areas, planned vs observed fuel remaining on board and many more .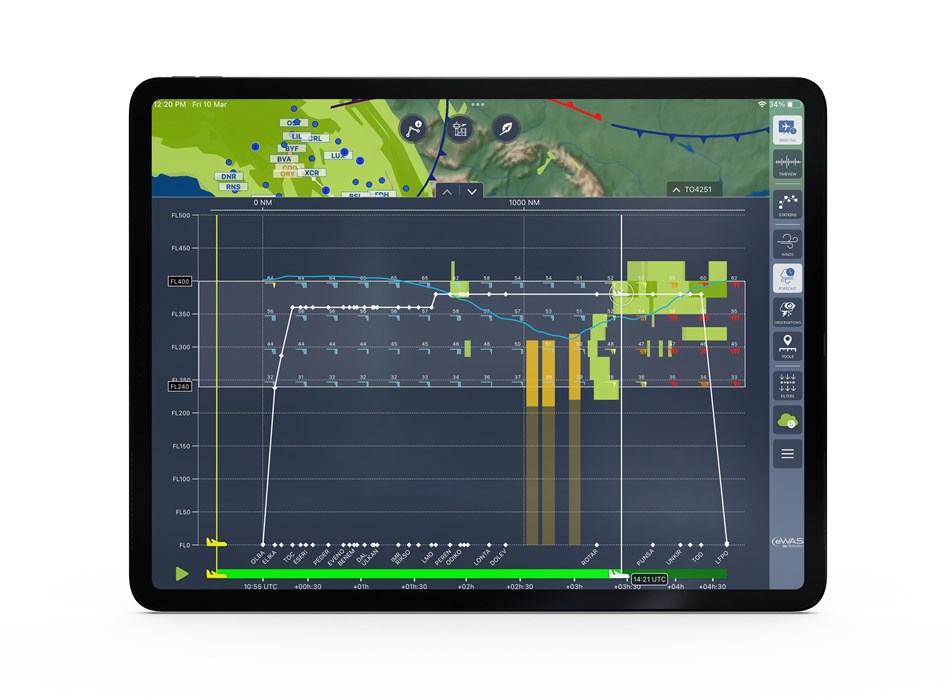 Vertical display and timeline bar
Weather does not just exist statically on a horizontal plan, use the vertical display and timeline bar to better visualize how your flights interact with weather at a specific point in time.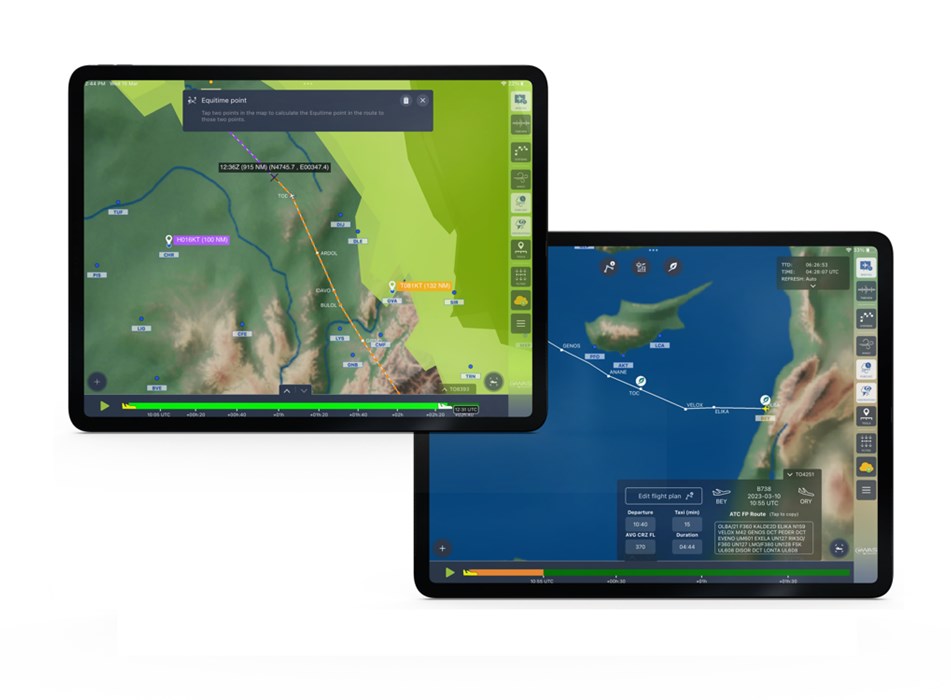 Intuitive in-app Tools​
Take positive action to avoid adverse weather by preparing alternative routes, using intuitive in-app tools. For example, to identify effective wind and find equitime points​.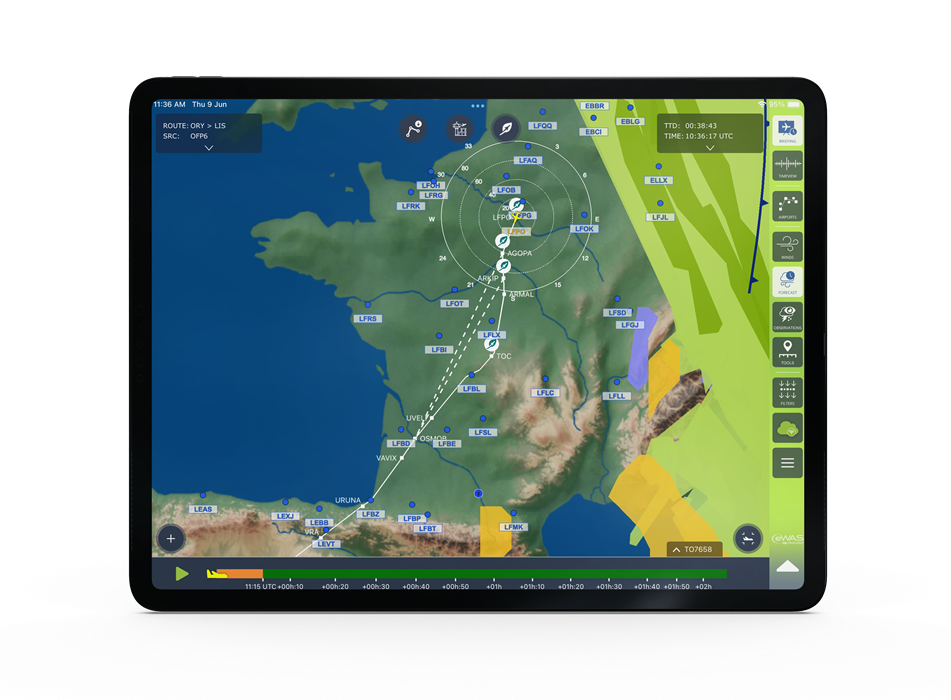 Seamlessly integrated with SITA OptiFlight®
Empower pilots with optimized routes to cut fuel costs and carbon emissions by up to 5%, with SITA OptiClimb® and SITA OptiDirect, the industry's only tail-specific, machine learning solutions providing customized climb-out speed recommendations for every flight.
Supported by SITA Global Customer Service & Operations
SITA eWAS is supported by SITA Global Customer Service & Operations (CS&O) , which provides global business continuity through a flexible service model. Our monitoring service ensures your IT systems are reliable and available, around the clock and around the world. Our experts proactively monitor your infrastructure, identifying and resolving problems before they impact your business.
See how customers are succeeding with SITA
The SITA eWAS solution is seamless... it alerts pilots to key potential dynamic weather situations, such as turbulence, icing, lightning or thunderstorms.
Matthieu Durand-Gobert, Flight Operations Engineer, Air France