Our roaming bundle agreements with mobile network operators across the globe make it affordable for passengers to use our 4G network as they fly. With Mobile ONAIR, it's as simple and seamless as calling from a mobile phone on the ground. Airlines and their partners will see a clear return on investment.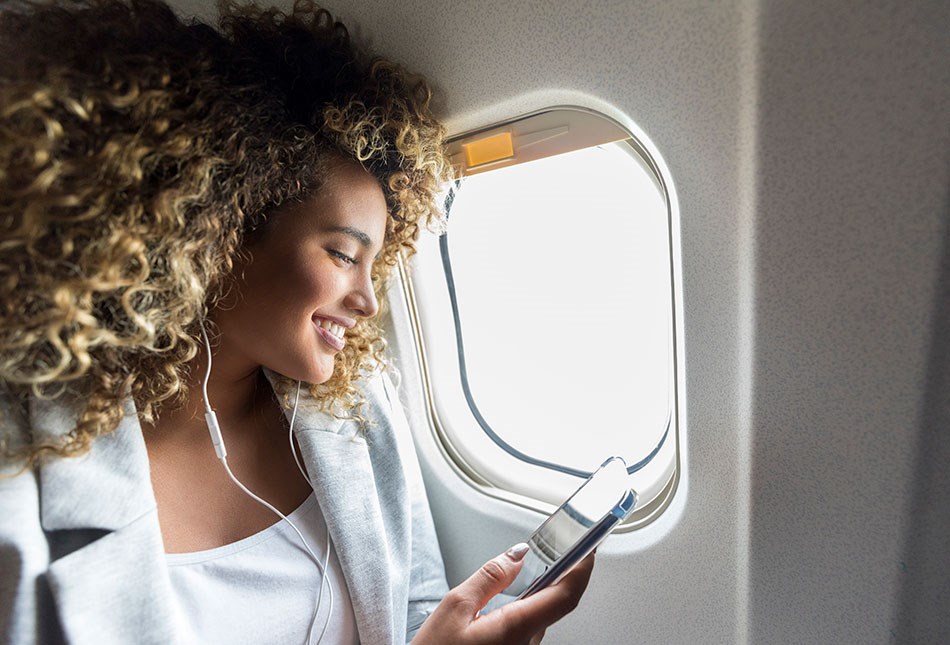 A 4G experience, inflight
On a 4G aircraft, passengers will experience high-speed mobile data connectivity as well as standard voice and text messaging services – a combination comparable with any on a terrestrial mobile network.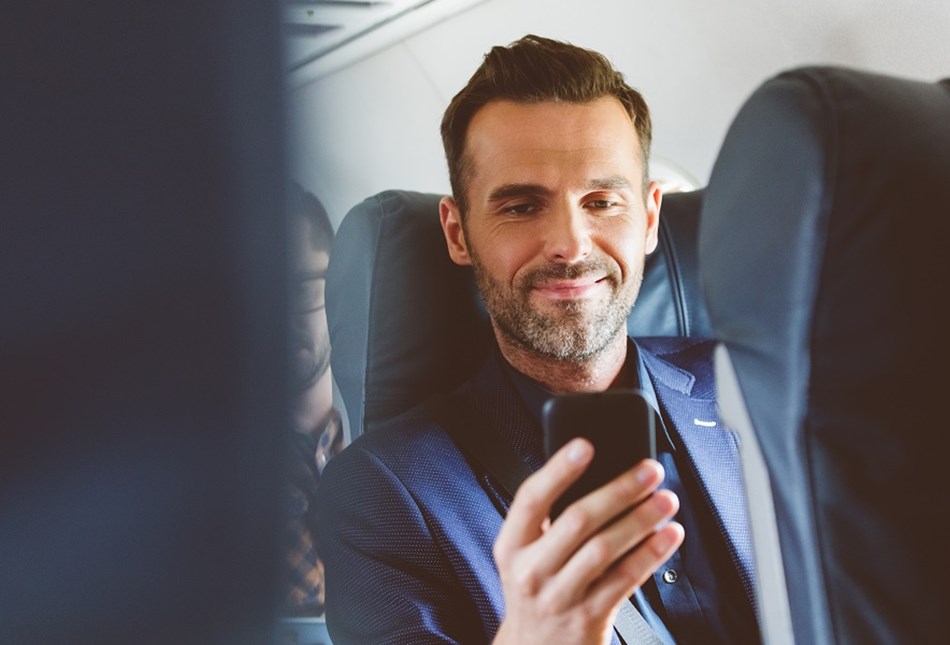 Partnership with Mobile Network Operators
With Mobile ONAIR 4G, as a mobile network operator, you can enhance your overall brand offering, delivering a high-quality 4G network to subscribers in the skies.
Stress-free pricing for passengers
Thanks to our agreements with mobile network operators around the world, passengers benefit from inflight connectivity as part of their existing roaming subscriptions – with no additional charges.
partners (Mobile Network Operators) worldwide who have connected onto the Mobile ONAIR 4G service.
Best of both: Wi-Fi & 4G connectivity
Mobile ONAIR 4G integrates easily with any Wi-Fi and inflight connectivity (IFC) system. As a complementary solution, it allows airlines to offer a seamless connectivity experience and unlock the revenue potential of IFC.
Supported by SITA Global Customer Service & Operations
Mobile ONAIR is supported by SITA Global Customer Service & Operations (CS&O) , which provides global business continuity through a flexible service model. Our monitoring service ensures your IT systems are reliable and available, around the clock and around the world. Our experts proactively monitor your infrastructure, identifying and resolving problems before they impact your business.
See how customers are succeeding with SITA
Being able to adopt the latest inflight technologies and high-speed capabilities is integral to the quality inflight experience our airline offers. We are proud to be activating high-speed inflight connectivity with Mobile ONAIR.
Dr. Maria-Angelika Hanne, Chief Commercial Officer, Kuwait Airways
Explore other products
Enable the delivery of 4G service to the airlines through Mobile ONAIR 4G. Deliver a seamless, high-quality, inflight 4G experience for passengers.
Learn More